Main content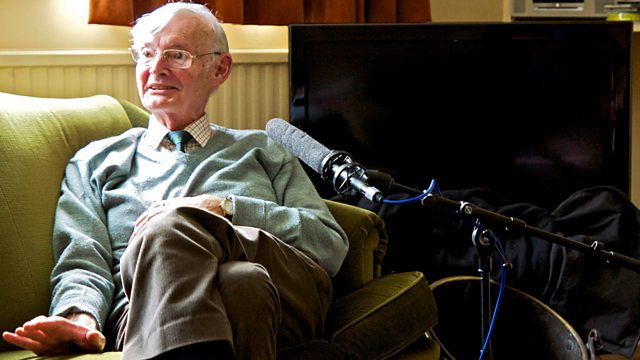 Artist Profile: David Wulstan
Catherine Bott meets David Wulstan: scholar, musician, and founder of the pioneering Clerkes of Oxenford. Also present is singer Sally Dunkley, who was once Wulstan's student.
On today's Early Music Show Catherine Bott talks to David Wulstan, a pioneering figure in the understanding and interpretation of early music in general, and of music of the Tudor period in particular.
In the 1960s and 1970s David Wulstan created The Clerkes of Oxenford. With this group of singers he worked tirelessly to produce revelatory recordings of the music of Tallis, Sheppard, Gibbons, Tye, White, and others, which revolutionized the way it was interpreted, and the way we now hear it today.
The debt owed to David Wulstan by many of today's performers and practitioners of early music is immense, and many important figures, such as Harry Christophers, began their careers studying or performing with him. One of those people joins in today's conversation: Sally Dunkley, the singer and scholar who first encountered David Wulstan at a University of Oxford entrance interview, studied with him, and has continued to work with him and share his friendship until today.
David Wulstan is a fascinating, erudite and colourful contributor to the appreciation of early music. When the word musicologist is mentioned, he threatens to make use of his martial arts skills. How will Catherine Bott fare...?
(photography of David Wulstan by Lyndon Jones)
Last on
Music Played
John Sheppard

Regis Tharsis (excerpt)

Performers: The Clerkes of Oxenford / David Wulstan (director)

Proudsound.
Proudsound CD126.

Orlando Gibbons

I am the resurrection

Performers: Stile Antico

Harmonia Mundi.
HMU 807555.

John Sheppard

Laudem Dicite Deo (excerpt)

Performers: The Clerkes of Oxenford, David Wulstan (director)

Classics for Pleasure.
EMI 568 062 2.

John Sheppard

Libera Nos II (excerpt)

Performers: The Clerkes of Oxenford, David Wulstan (director)

Orlando Gibbons

Praise the Lord O my soul (excerpt)

Performers: The Clerkes of Oxenford, David Wulstan (director)

David Wulstan

Psalm 130

Performers: Choir of St Peter's College Oxford, Roger Allen (director)

OxRecs Digital.
OXCD-5287.

Thomas Tallis

Mass Puer Natus Est: Agnus Dei (excerpt)

Performers: The Clerkes of Oxenford, David Wulstan (director)

Thomas Tallis

Spem in Alium (excerpt)

Performers: The Clerkes of Oxenford, David Wulstan (director)

Classics for Pleasure.
EMI 568 062 2.

John Sheppard

Gaude Virgo Christiphera (excerpt)

Performers: The Clerkes of Oxenford, David Wulstan (director)

John Sheppard

Regis Tharsis (excerpt)

Orlando Gibbons

I am the resurrection

John Sheppard

Laudem Dicite Deo (excerpt)

John Sheppard

Libera Nos II (excerpt)

Orlando Gibbons

Praise the Lord O my soul (excerpt)

Thomas Tallis

Mass Puer Natus Est: Agnus Dei (excerpt)

Thomas Tallis

Spem in Alium (excerpt)

John Sheppard

Gaude Virgo Christiphera (excerpt)
Broadcast