Main content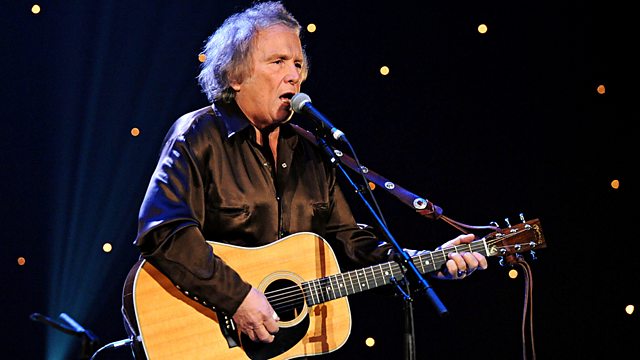 Political philosopher Michael Sandel and the Inheritance Tracks of Don McLean
Sian Williams and Aasmah Mir with political philosopher Michael Sandel, the Inheritance Tracks of Don McLean, and a walk in the footsteps of Bonnie Prince Charlie.
Sian Williams and Aasmah Mir talk to US political philosopher Michael Sandel who argues that how much we define society by monetary value challenges the very core of our moral selves. Sian and Aasmah also explore notions of death- not in any morbid sense- but firstly with JP Devlin who brings us a 'guerrilla report' from Nunhead Cemetery in London. And secondly they find out about the increasingly popular 'Death Cafés where people meet for tea, cake and a jolly discussion about mortality, all run by Jon Underwood who feels we don't talk about death half enough. Then they meet child genius Jacob Barnett and his Mum Kristine. Jacob has an IQ higher than Einstein and has been confounding academics and scientists with his knowledge of astrophysics since he was 3. Now, at 14, he's working on extending the theory of relativity. In our 'sound sculpture', we hear the doleful sounds of the harmonium- loved and restored by folk musician Pete Roe and we enjoy The Inheritance Tracks of American legend Don McLean. Finally, Sian and Aasmah travel in the footsteps of Bonnie Prince Charlie with Gregor Ewing and his border collie Meg- who carries her own rucksack. Good dog.
Producer: Chris Wilson.
STUDIO GUEST :: MICHEL SANDEL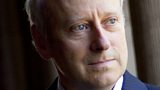 Micheal Sandel, US political philospher talks about public morality, what money can't buy and the Boston Red Sox. 
Listen to The Public Philosopher featuring Michel Sandel on BBC Radio 4
INHERITANCE TRACKS :: DON MCLEAN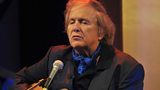 Singer songwriter Don McLean chooses White Christmas by Bing Crosby as the track he has inherited and Don't Be Cruel by Elvis Presley as the song he would like to pass on.
CHILD GENIUS :: JACOB BARNETT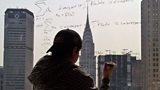 Jacob Barnett was diagnosed with autism when he was two. His mum Kristine was told that he might never be able to tie his own shoes and would never be able to read. But by the age of 10 Jacob started work on his own original physics theory, which could one day get him a Nobel Prize. Now aged 14, he's studying for a Master's degree in quantum physics and has an IQ higher than Einstein's.
SOUND SCULPTURE :: HARMONIUM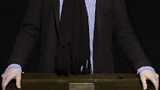 Pete Roe
is a  musician who has played with Laura Marling and Mumford and Sons to name but two. A few years ago he discovered a rather unusual instrument- the harmonium- which he was instantly gripped by. We went to meet Pete to hear why he loves the sound so much.
LET'S TALK ABOUT DEATH :: JON UNDERWOOD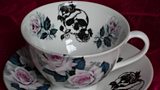 GUERRILLA REPORT :: NUNHEAD CEMETERY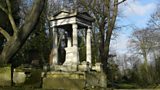 TRAVEL :: GREGOR EWING
Gregor Ewing talks about walking with his dog Meg in the footsteps of Bonnie Prince Charlie.
BLOG :: MONEY MONEY MONEY
Last night, I was in a pub with lots of lawyers, advertising executives and bankers. Perhaps the most richly rewarded professions in the UK and with a journalist thrown into the mix, probably the least trusted, too.  We were there for a quiz night, to support a charity to raise funds for research into conditions affecting babies and they all donated quite a bit of their handsome pay, which will make a huge difference to parents and children.  Can you make a moral judgement about who is paid what, if you don't know what they do with the money? 
Is it fair that those professions earn as much as they do in the first place and what defines the logic of the market? Manchester United dominated the front and back pages this week, with Ferguson leaving. The reason it was big news was not just that he'd been there a long time, but that he runs a global brand which generates an enormous amount of money. Man U's striker, Wayne Rooney, is the highest paid Premier League player, with personal wealth of £51 million pounds. As Michael Sandel, the US political philosopher, points out, Rooney earns more per match than the most senior nurse in the country does in a year. In a recent Radio 4 lecture – Michael asked whether a banker (or a footballer) should earn more than a nurse. He's with us on Saturday to discuss how you judge a profession's monetary value and whether it should be tied to morals. If so, who makes that judgement?
Also on the programme, a boy whose mother was told when he was two, that he might never be able to tie his own shoelaces. At nine though, Jacob started working on an astrophysics theory. At twelve, he was a paid researcher in quantum physics. His IQ is now higher than Einstein's. Jacob and his Mum join us live. Intimidated? I am. Our philosopher and physics expert are joined by a former council worker who organises Death cafes in the UK – where people drop in for tea, cake and a discussion about mortality. We'll have our weekly thank you's and our Inheritance Tracks come from American legend Don McLean.
Richard's still on his hols – although he's already dropped me a line with a programme idea (we're working on it...) so I'll be joined in the studio by  Aasmah Mir and JP Devlin.

Big questions about Life on Saturday Live - join us, at nine.
STUDIO PHOTO :: SIAN, JON UNDERWOOD, KRISTINE AND JACOB BARNETT, MICHAEL SANDEL, AASMAH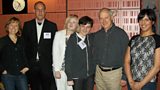 STUDIO WALL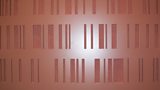 Do you know why the acoustic sound boards on our studio wall are shaped like this? Email saturdaylive@bbc.co.uk with your answers.
Credits
| Role | Contributor |
| --- | --- |
| Presenter | Sian Williams |
| Presenter | Aasmah Mir |
| Interviewed Guest | Michael Sandel |
| Producer | Chris Wilson |
| Interviewed Guest | Jacob Barnett |