Main content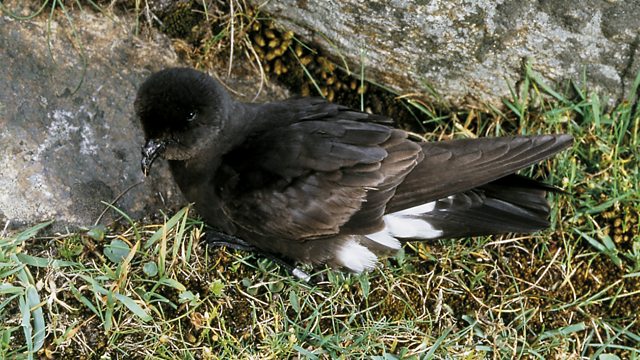 Storm Petrel
David Attenborough presents the sounds and story of the storm petrel.
Tweet of the Day is a series of fascinating stories about our British birds inspired by their calls and songs. David Attenborough presents the European Storm Petrel. The storm petrels as a group are the smallest seabirds in the world and called "Jesus Christ birds" because they give the appearance they can walk on water as they flutter over the sea surface dangling their legs whilst looking for food.
Storm Petrel (Hydrobates pelagicus)
Featured in...
A celebration of the stranger birdcalls featured on Tweet of the Day
Podcast
Discover birds through their songs and calls. 265 programmes of 90 seconds, over a year