Main content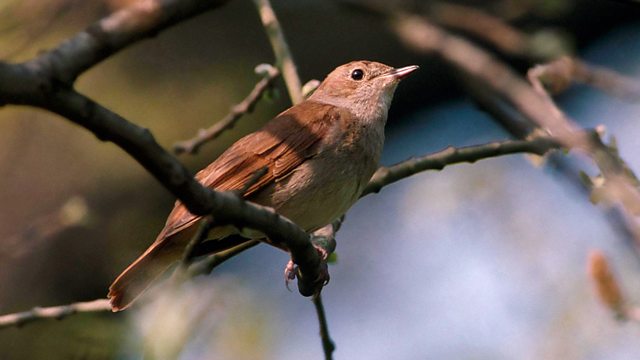 Nightingale
David Attenborough presents the nightingale.
Tweet of the Day is a series of fascinating stories about our British birds inspired by their calls and songs. David Attenborough presents the extraordinary duet between cellist Beatrice Harrison and a nightingale recorded live as an outside broadcast and the first broadcast of any wild animal not in captivity.
Nightingale (Luscinia megarhynchos)
Featured in...
Magical musical moments with the bird world's most powerful and beautiful songster.
Podcast
Discover birds through their songs and calls. 265 programmes of 90 seconds, over a year