Main content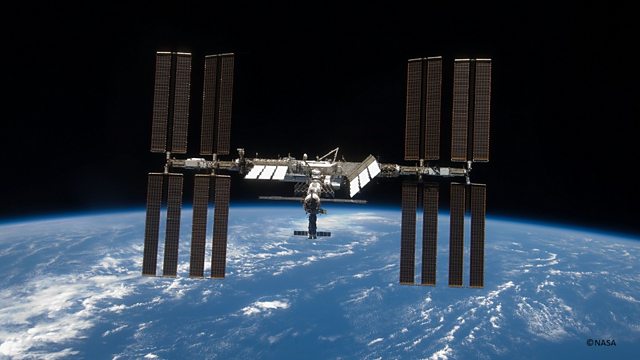 07/05/2013
Adam Walton explores Wales's contribution to space science. He visits a North Wales company whose products are crossing the solar system and discovers Nasa's Welsh connection.
Last on

Wales in Space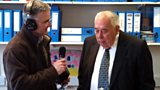 This week Adam visits Qioptiq near St. Asaph in Denbighshire, one of only two companies in the world which produce cover glass for solar arrays on satellites. Solar arrays are the shiny 'wings' on satellites which capture the sun's energy and provide power to keep the vehicle's on-board systems going. James Hall from Qioptic explains how their cover glass has been used on the Hubble and Kepler space telescopes, the International Space Station and the Spirit and Opportunity Mars rovers to protect the solar cells from harmful radiation and space dust.
Adam also visits Glyndwr University's Centre for Solar Energy Research, just down the road from Qioptiq, where Prof. Stuart Irvine and Dr. Dan Lamb are developing develop ultra-thin, lightweight, flexible solar cells to attach to Qioptiq's cover glass.
We hear from George Abbey who was Director of NASA's Johnson Space Centre and played a key role in the Space Shuttle missions and the Apollo programme which took man to the moon. His mother was originally from Laugharne and George has always kept strong links with his Welsh heritage. He was in Swansea recently to give the University's annual Richard Burton lecture and while he was there Science Café producer Jeremy Grange caught up with him.
Adam is joined in the studio by astronomer Dr. Chris North and Wales' Space Ambassador Prof. Paul Roche to discuss the commercialisation of space, manned spaceflight and the modern equivalent of the 'Sputnik moment' which inspired George Abbey to set out on his extraordinary career path.
Broadcasts