Main content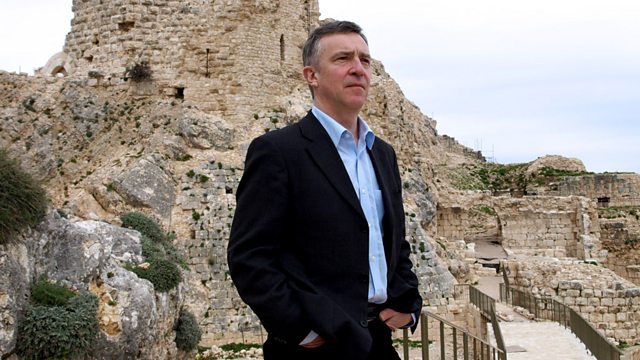 John McCarthy is in the West Bank to consider pictures of villages the Prince visited - al Jib and Beit Ur al-Fauqa. From May 2013.
In the fourth episode in this series John travels into the West Bank. Here he considers pictures of two villages the Prince of Wales visited, now called al Jib and Beit Ur al-Fauqa.
In 1862 Albert, Prince of Wales, toured the Middle East. At the time it was still predominantly controlled by the Ottoman Empire. As he travelled, his photographer Francis Bedford kept a detailed photographic record of the trip. In this series John McCarthy revisits the scenes of Bedford's photographs - Egypt, Israel and the Palestinian Territories, Lebanon, Syria, Turkey and Greece. He considers how the immediate physical, political and social landscape has evolved during the intervening 150 years.
Some of Bedford's photographs are of widely known locations - the Pyramids at Giza, the Mount of Olives, the temples at Baalbek, the Acropolis - others are of remote hilltops and apparently random buildings, scenes without any obvious significance. Both however hold fascinating and unexpected tales and insight.
The series will reflect on the rise and fall of empires - the Ottoman, British and French all play their part in these stories. They are now all gone, but the world's powers still seek to influence the politics of the region.
In each episode John McCarthy focusses on two of Bedford's original photographs, revisiting the sites and taking his own pictures of the same scenes today.
Presenter: John McCarthy
Producer: Kevin Dawson
A Whistledown production for BBC Radio 4