Main content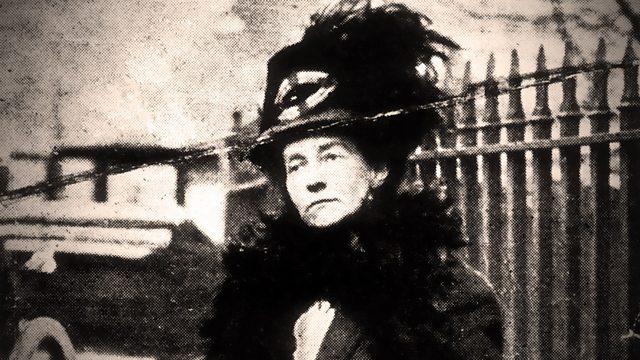 Deeds Not Words
Crime writer Val McDermid tries to solve a mystery: did the suffragette Emily Wilding Davison intend to die when she was trampled by the King's horse at the Derby of 1913?
The crime writer Val McDermid has spent her career weaving mysteries, and in this programme she tries to solve one: did the suffragette Emily Wilding Davison intend to die when she threw herself under the King's Horse at the Derby of 1913?
Val and the experts will examine the evidence to see if they can shed light on Davison's motives and state of mind. Emily Wilding Davison became immortalised as a martyr after she died at Epsom but did she mean to hurl herself into the path of the horse, or was it a protest that went wrong?
In her pocket was a return ticket, for many conclusive evidence she meant to come home. For others that's a red herring: she even had 'form' they say, having thrown herself off a landing at Holloway prison to draw attention to the horrors of force feeding.
Her death was seized upon by both sides. To the opponents of women's suffrage her actions were proof that women were too emotional and foolish to be allowed to vote. To her supporters she was a martyr. She was given their equivalent of a state funeral, with thousands in attendance. As her gravestone in Morpeth reads; she was a woman of 'Deeds Not Words'.
One of the most mesmerising pieces of evidence is on film; Davison's last moments played over and over again. Can that tell us anything?
Contributors include Dr Lorraine Sheriden, a Forensic Psychologist; retired Detective Chief Inspector Jackie Malton; Michael Church, the historian of the Derby; Maureen Howes, author of Emily Wilding Davison, A Suffragette Family Album: Dr Krista Cowman, Professor of History at the University of Lincoln; the biographer Dr Diane Atkinson; the historian Irene Cockroft and Elizabeth Crawford, author of The Women's Suffrage Movement, A Reference Guide.
Producer: Nicola Swords.
Last on
Broadcast