Main content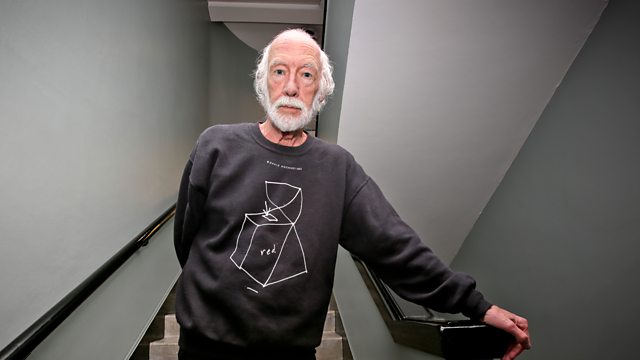 05/05/2013
Roger McGough with poetry requests read by John Mackay. Poems praising the heavenly and the everyday, with work by RS Thomas, Paula Meehan, George Barker and Leontia Flynn.
Roger McGough with a varied selection of poetry requests.
Poems of praise to the lowly and the heavenly, including work by George Barker and RS Thomas who were both born one hundred years ago this year. RS Thomas's 'A Marriage' is tender and moving; "We met under a shower of bird notes", and he analyses the powerful stillness of the atmosphere 'In Church.' Poems by another priest poet, Gerard Manley Hopkins also feature, with his sonnet to Felix Randall, which he wrote after the death of a parishioner of his while he was a priest in Liverpool, as well as 'God's Grandeur'. There will be many secular exultations too though, with Les Murray paying homage to the bed, Emily Dickinson to the sea and a paean to the music of Bach by the Swedish poet Lars Gustafsson. With readings by John Mackay and guest poets Leontia Flynn and Paula Meehan.
Producer: Sarah Langan.
This Week's Poems
A Marriage         
By R S Thomas
From R S Thomas – Collected Later Poems 1988-2000
Publisher: Bloodaxe
In Church            
By R S Thomas
From R S Thomas – Selected Poems 1946-1968
Publisher: Granada
Gerard Manley - Hopkins
By Leontia Flynn
Unpublished
Felix Randal       
By Gerard Manley Hopkins
From Hopkins – Poems and Prose
Publisher: Everyman
Paternoster       
By Jen Hadfield
From Nigh-No-Place
Publisher: Bloodaxe
Prayer to Saint Grobianus           
By Roger McGough
From Roger McGough – Collected Poems
Publisher: Viking
Homage to the Launching Place
By Les Murray
From Les Murray – Collected Poems
Publisher: Carcanet
My Sister Lets Down Her Hair    
By Paula Meehan
From Dharmakaya
Publisher: Carcanet
To My Mother  
By George Barker
From George Barker – Selected Poems
Publisher: Faber
Cyd Charisse     
By Leontia Flynn
From Profit and Loss
Publisher: Cape Poetry
God's Grandeur               
By Gerard Manley Hopkins
From Hopkins – Poems and Prose
Publisher: Everyman
Exultation is the Going  
By Emily Dickinson
From The Complete Poems of Emily Dickinson
Publisher: Faber
Postcript             
By Seamus Heaney
From The Spirit Level
Publisher: Faber
The Stillness of the World Before Bach  
By Lars Gustafsson
Translated by Philip Martin
From The Stillness of the World Before Bach: New Selected Poems
Publisher: New Directions
Credits
| Role | Contributor |
| --- | --- |
| Presenter | Roger McGough |
| Reader | John MacKay |
| Reader | Leontia Flynn |
| Reader | Paula Meehan |