Main content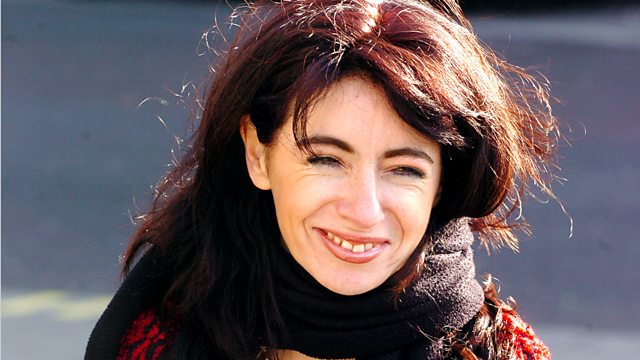 Dame Evelyn Glennie; Monty Don; Steve Hackett's Inheritance Tracks; Beth Reekles; Sara Wheeler in Dundee
Sian Williams and JP Devlin with musician Evelyn Glennie, gardener Monty Don, teenage novelist Beth Reekles, Kentucky Derby voice Mark Johnson, Steve Hackett's Inheritance Tracks.
Sian Williams & JP Devlin with Dame Evelyn Glennie, teenage novelist Beth Reekles and her mum Claire, and snooker player Katie Henrick. Gardener Monty Don takes a Daytrip to the Courtauld Institute in London to look at Cezanne's Mont Sainte-Victoire; travel writer Sara Wheeler explores Dundee; son of Skegness Mark Johnson explains how he became the voice of the Kentucky Derby; & Genesis guitarist Steve Hackett shares his Inheritance Tracks.
Producer: Dixi Stewart.
STUDIO GUEST :: EVELYN GLENNIE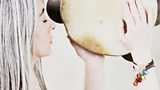 DAY TRIP :: MONTY DON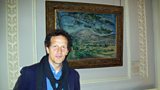 Gardener Monty Don takes a Daytrip to the Courtauld Institute in London to ponder over a painting which evokes memories of his youth: Cezanne's The Montagne Sainte-Victoire.  
Monty's book The Road to Le Tholonet is available now.
Listen to Monty on Desert Island Disks
INHERITANCE TRACKS :: STEVE HACKETT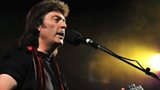 Genesis guitarist Steve Hackett chooses The Drinking Song from The Student Prince sung by Mario Lanza as the track he's inherited and Blowin' In The Wind by Peter, Paul and Mary as the song he'd like to pass on.
Photograph © Lee Millward

TEENAGE NOVELIST :: BETH REEKLES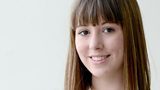 Teenage writing sensation Beth Reeks, who goes under the pen name of Reekles, wrote her debut novel The Kissing Booth aged just 15. Posting the story chapter by chapter on a self-publishing website from her bedroom in Newport South Wales, Beth soon gained a legion of international fans, as well as a three book publishing deal.
The Kissing Booth by Beth Reekles is published by Corgi and available now.
SNOOKER PLAYER :: KATIE HENRICK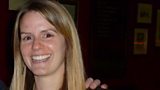 Katie Henrick has played snooker for England and has reached number 4 in the ladies snooker world rankings as well as the top 8 on the ladies pool rankings.
TRAVEL :: SARA WHEELER ON THE RSS DISCOVERY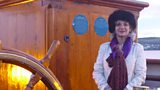 Travel writer Sara Wheeler is well known for her books on the polar regions and this week goes to Dundee to take a look at the RRS Discovery, Cpt Scott's first Antarctic vessel.  She explores it with the Heritage Director Gill Poulter and ship restorers Harry and Paul Simpson.
Find out more about the RRS Discovery
KENTUCKY DERBY ANNOUNCER :: MARK JOHNSON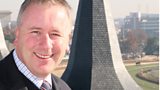 BLOG :: SIAN GOES BACK TO SCHOOL
Today, I did my first exam in nearly thirty years. The first time in almost three decades that I heard the words "you can turn your paper over now", the first time since 1985 that I looked at a set of questions and thought "I know that, I know that, so how do I access that bit of the brain where I must have stored it?"
My revision for my MSc took place in my son's bedroom, vacated since he left for University, with all his text books and A level work crammed into cupboards and bookcases. It struck me that all the time he was up in his room, I didn't really give him any credit for actually working. When I swept in and crossly collected his empty packets of biscuits and half-drunk cups of tea, I'd see all his flash-cards lying about and think: I bet he's actually been on his computer, looking at funny videos on YouTube. He did well, so what do I know. And when I started studying, I called him for exam tips (coloured flash cards, one page précis, practise answers, write for two and a half hours in longhand to see how it feels).
How little we understand about what happens when our children retreat to their rooms and perhaps, how we can learn from them. Claire and Nick Reeks didn't really know what their teenage daughter, Beth, was up to when she shut the door to her room in her Newport home. Turns out she was writing a novel, which she posted online. A rather good one, it turns out. It was read nineteen million times and now, the novel Beth wrote as a 15 year old is sandwiched among the e-book best sellers, between the Hobbit and Fifty Shades of Grey. Beth and her Mum will be with us on Saturday Live.
Also with us, a woman who believes the arts can transform children. Virtuoso percussionist Dame Evelyn Glennie was a gifted musician at 16. Deaf since the age of 12, she felt the resonance of her instruments through her body. Evelyn believes in inclusivity and that all children should learn through participation in music.
On the programme too, gardener Monty Don takes us on a Daytrip to see his favourite painting, snooker player Katie Henrick describes the appeal of the green baize and we explore the delights of Dundee. All this, plus the Inheritance Tracks of Genesis guitarist, Steve Hackett and the triumphant return of JP Devlin, who is usurping Richard for a week.
I hope you can join JP and me for Saturday Live: you have 90 minutes, starting at nine.
STUDIO PHOTO :: JP, KATIE, EVELYN, CLAIRE, BETH & SIAN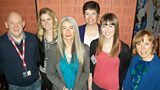 Credits
| Role | Contributor |
| --- | --- |
| Presenter | Sian Williams |
| Presenter | JP Devlin |
| Producer | Dixi Stewart |
| Interviewed Guest | Beth Reekles |
| Interviewed Guest | Katie Henrick |
| Interviewed Guest | Monty Don |
| Interviewed Guest | Sara Wheeler |
| Interviewed Guest | Mark Johnson |
| Interviewed Guest | Steve Hackett |
| Editor | Sharon Banoff |