Main content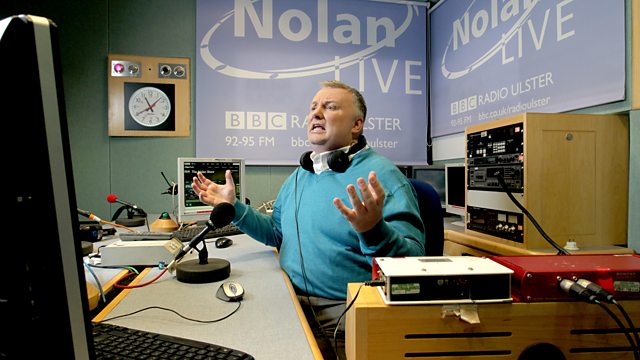 15/04/2013
William Crawley sits in for Stephen Nolan with breaking news and hard-hitting talk about the big stories of the day. Please note this material has been edited since transmission.
Sinn Fein's Martin McGuinness questions the commitment of unionists to power sharing at their weekend Ard Fheis.
Police in Derry say they'll bring extra resources into the city on the day of Baroness Thatcher's funeral, after a weekend of rioting...
There are Concerns over hundreds of 1913 UVF flags erected along the route of an upcoming parade in East Belfast.
Was the BBC right to limit the playing of "Ding Dong the Witch is Dead" on its weekend chart show?