Main content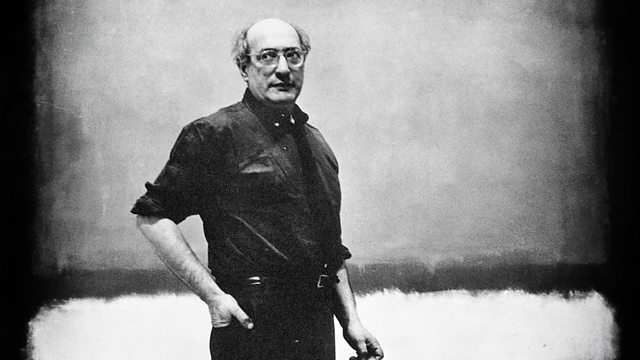 Rothko Returns to Latvia, John Beddington
Philip journeys to Daugavpils in Latvia on the trail of the Mark Rothko paintings being returned to his birthplace, and former Government Chief Scientific Adviser John Beddington.
With Philip Dodd
Mark Rothko, the American painter of Latvian Jewish descent, is probably best known for his colour-field paintings which broke records in the auction houses of New York last year. However this year - as the Mark Rothko Arts Centre opens its doors for the first time - some of his paintings return to his birthplace in Daugavpils, Latvia.
Philip journeys to the city and speaks to curator, Farida Zaletilo for whom the entire project has been a labour of love after seeing her first Rothko exhibition in 2000 by hitchhiking her way to Switzerland. Philip also talks to Rothko's daughter Kate, and his son Christopher, about their father's memories of the city and how Farida's determination and belief in the project led to their decision to bring their father's work home.
John Beddington was chief scientific advisor to the government during the eruption of the Icelandic volcano, the Fukushima nuclear disaster and at the arrival of ash dieback disease in the UK. As well as advising on the government's response to these crises, he's also represented the interests of the scientific community to Whitehall during an era of massive cutbacks in public spending. What role should scientists play in the big decisions of public life? And how do you reconcile the very different cultures of the laboratory and the lobby? Recently retired from his government post, John Beddington joins Philip in the studio.
Produced by Ella-mai Robey.
Chapters
Rothko

Philip Dodd travels to Daugavpils, Latvia for the opening of the Mark Rothko Arts Centre.

Duration: 27:31

John Beddington

Philip Dodd talks to the former chief scientific advisor to the government.

Duration: 15:58