Main content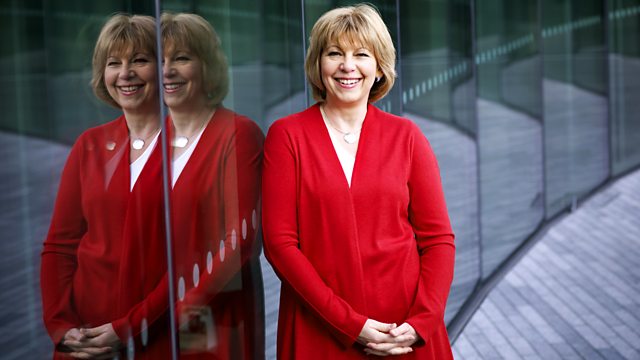 Thursday Opera Matinee
Penny Gore presents Hartmann's Simplicius Simplicissimus. Plus Bach's Brandenburg Concerto No 4 with Giovanni Antonini and Beethoven's Symphony No 4.
Presented by Penny Gore
Karl Amadeus Hartmann was one of the few German composers to emerge untainted by any association with the Third Reich at the end of the Second World War. Born in Munich, he was a committed socialist all his life which informed his every creative move. His opera Simplicius Simplicissimus was based on a 17th-century novel by Grimmelshausen about a young boy's reactions to the horrors of the 30 Years' War. This original chamber orchestra version was written in the mid 1930s, when Hartmann could see the threat of war very clearly on the horizon. Hartmann's teacher, the conductor Hermann Scherchen, provided much of the libretto. It opens "In A.D. 1618, 12 million lived in Germany. Then came the great war [...] In A.D. 1648 only 4 million still lived in Germany"
Giovanni Antonini leads members of the Bavarian RSO from the recorder in Bach's fourth Brandenburg Concerto, and today's Beethoven Symphony is his fourth, the Adagio second movement of which so impressed Hector Berlioz that he claimed it was the work of the Archangel Michael.
Hartmann: Simplicius Simplicissimus, original version
Simplicius Simplicissimus ..... Juliane Banse (soprano)
Hermit ..... Will Hartmann (tenor)
Governor ..... Peter Marsch (tenor)
Mercenary ..... Ashley Holland (baritone)
Farmer ..... Kristof Klorek (bass)
Captain ..... Michael Eder (bass)
Narrator ..... Harry Peters
Netherlands Radio Chorus
Netherlands Radio Philharmonic Orchestra
Markus Stenz (conductor)
3.35pm
Bach: Brandenburg Concerto No.4 BWV 1049
Tobias Steymans (violin)
Giovanni Antonini & Lorenzo Cavasanti (recorders)
Bavarian Radio Symphony Orchestra
Giovanni Antonini (conductor)
3.50pm
Beethoven: Symphony No. 4 in B flat, Op. 60
Bavarian Radio Symphony Orchestra
Mariss Jansons (conductor).