Main content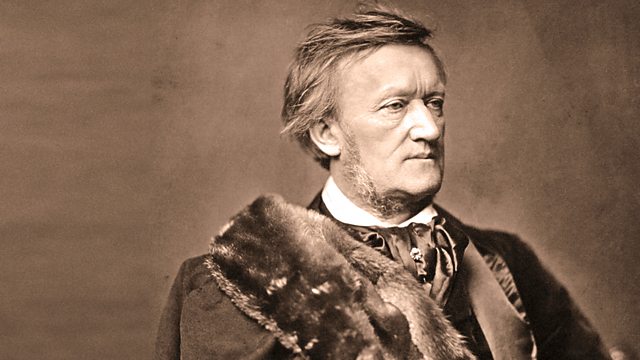 4 Extra Debut. Paul Mason looks behind the dwarves, flying maidens and magic swords of his musical hero: Richard Wagner. From 2013.
Mention his name and images flicker of dwarves, flying maidens, magic swords and bronze breast-plates, all of it served in vast portions to test stamina of audience and singers alike. But what's really going on in Wagner?
200 years after the composer's birth, Paul Mason takes a fresh look at the man whose music has gripped him for as long as he can remember. The megalithic 15 hours of The Ring cycle dominate our view of Wagner, but behind it lies a man whose complex personality leaves us still struggling to understand him. He was a revolutionary, not just in music but also in politics, even finding himself a wanted man in exile. He was determined to transform drama into something which would be a powerful force in society, and a man driven by ambition to revitalise a Germany which he saw as critically unwell. And there were the darker instincts, not least an attitude to racial purity which leaves deep questions about his validity as an artist.
In the first of two programmes, Mason peers into the murky depths of a tale of desire and obsession. 'Tristan and Isolde' takes us deep into the mind of its composer, a man with powerful sexual urges of his own, and whose approach to life was totally reshaped by his discovery of one of the greatest philosophers of his age.
We hear from those who have sung and studied the work, and also a man so captivated by the power of opera, and Wagner in particular, that he built his own opera house in which to stage these giant and ever-challenging works.
First broadcast on BBC Radio 4 in April 2013.
Last on
Broadcasts