Main content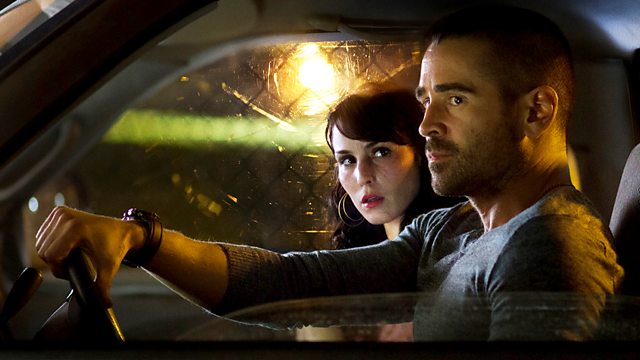 Lucy Moore on Nijinsky, Bernardo Bertolucci's Cultural Exchange, Dead Man Down
John Wilson talks to Nijinsky biographer Lucy Moore, Dead Man Down reviewed, the British Museum extension, and Bernardo Bertolucci nominates a fave film for the Cultural Exchange.
With John Wilson,
Nijinsky is known as one of the greatest dancers and most experimental choreographers of the 20th century, but his career was curtailed by mental illness. Lucy Moore has written the first English language biography of Nijinsky for more than 30 years, and she discusses the myths which surround him, his complex relationship with the impresario Diaghilev, and the possible reasons for his breakdown and inability to work again.
More from the Cultural Exchange project, in which 75 leading creative minds share their passion for a book, film, poem, piece of music or other work of art: tonight Oscar-winning director Bernardo Bertolucci nominates Federico Fellini's film La Dolce Vita.
Dead Man Down is the first Hollywood film from Niels Arden Oplev, the Danish director of The Girl with the Dragon Tattoo. This dark thriller stars Colin Farrell as a hit man working for a New York crime boss and Noomi Rapace, who Arden Oplev worked with on The Girl with the Dragon Tattoo, as a damaged woman seeking his help in her own revenge plot. Mark Eccleston discusses the film and considers the choices European directors have made when making their Hollywood debut.
With less than a year to go until the first exhibition opens in the British Museum's new Exhibitions Gallery, John gets a behind-the-scenes glimpse of how the £135 million project is progressing. British Museum director Neil MacGregor explains how the new part of the building will aid conservators and museum scientists in their work, provide a new display areas - and not add a single penny to the museum's current heating or lighting bills.
Producer Rebecca Nicholson.
Last on

Chapters
Nijinsky

Lucy Moore, biographer of Nijinsky, discusses the myths that surround the famed dancer

Duration: 09:30

Cultural Exchange - Bernardo Bertolucci

Bernardo Bertolucci talks about his love for Fellini's iconic film, La Dolce Vita

Duration: 06:07

Dead Man Down

Mark Eccleston reviews Niels Arden Oplev's new thriller, Dead Man Down

Duration: 04:45

British Museum

John goes behind the scenes to view the construction process of the new Exhibitions Centre

Duration: 07:26

Nijinsky

Nijinsky: A Life, by Lucy Moore, is published on 2nd May by Profile Books.

British Museum - World Conservation and Exhibitions Centre

Credits

| Role | Contributor |
| --- | --- |
| Presenter | John Wilson |
| Producer | Rebecca Nicholson |
| Interviewed Guest | Lucy Moore |

Broadcast