Main content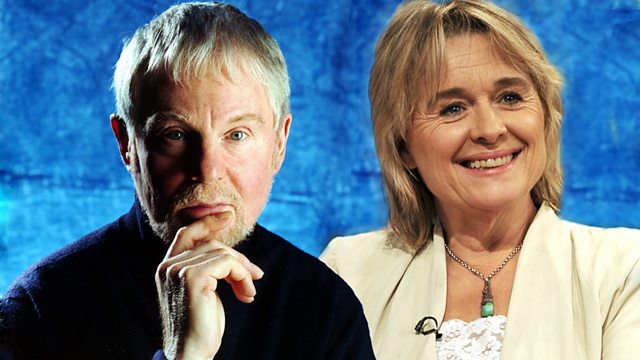 Four Medieval Mystic Masters Across Religions
A sequence of writing by four medieval mystics across religions with verses by Hildegard of Bingen, Judah Halevi, Rumi, and Jetsun Milarepa. Read by Derek Jacobi and Sinead Cusack.
Four medieval mystic masters across religions through verses read by Derek Jacobi and Sinead Cusack.
Words and Music travels back to the 12th and 13th centuries through the spiritual poetry of four remarkable mystics; one Christian, one Jewish, one Muslim, and one Buddhist. German Saint Hildegard of Bingen, Iberian-born Hebrew poet Rabbi Judah Halevi, Persian Sufi master Rumi, and Tibetan monk Jetsun Milarepa provide this varied tapestry of reflections reaching to the core of spiritual belief, a tapestry surprisingly fresh and still relevant in today's world. The music featured, taken from the complex soundscapes nurtured over the centuries by these four religions, offers a quite unique spiritual journey, full of contrasting colours and feelings.
Music Played
Timings (where shown) are from the start of the programme in hours and minutes
Hildegard of Bingen: 'O quam mirabilis est'

Read by Derek Jacobi

Rumi: The Thirsty Man who threw Bricks into the Water

Read by Sinéad Cusack

Yehuda Halevi: Fragment from True Life

Read by Derek Jacobi

Yehuda Halevi: The Morning Stars

Read by Sinéad Cusack

Hildegard of Bingen: O felix anima

Read by Sinéad Cusack

Rumi: All religions are in substance one and the same

Read by Derek Jacobi

Rumi: Love puts reason to silence

Read by Sinéad Cusack

Hildegard of Bingen: Fragment of Flame of the paraclete spirit

Read by Derek Jacobi

Rumi: How all creatures cry to God for sustenance

Read by Sinéad Cusack

Rumi: Second causes

Read by Derek Jacobi

Yehuda Halevi This Breeze

Read by Sinéad Cusack

Jetsun Milarepa: Song of the Horned Staff

Read by Derek Jacobi

Yehuda Halevi: His Thresholds

Read by Sinéad Cusack

Jetsun Milarepa: Fragment from 'Song for Poor Patrons'

Read by Derek Jacobi

Jetsun Milarepa: Song of Experience in Clear Light Cave

Read by Sinéad Cusack

Hildegard of Bingen: Karitas habundat

Read by Derek Jacobi

Jetsun Milarepa: Drinking the Mountain Stream

Read by Sinéad Cusack

Rumi: Satan's office in the world

Read by Sinéad Cusack

Yehuda Halevi: Heal me, Lord

Read by Derek Jacobi

Hildegard of Bingen: Karitas habundat

Read by Derek Jacobi

Jetsun Milarepa: Drinking the Mountain Stream

Read by Sinéad Cusack

Rumi: Satan's office in the world

Read by Sinéad Cusack

Yehuda Halevi: Heal me, Lord

Read by Derek Jacobi

Rumi: The Poor man's regret for having placed his trust in man and not in God

Read by Sinéad Cusack

Rumi: God the Only Real Agent

Read by Derek Jacobi

Jetsun Milarepa: Mila resurrects an Old Woman

Read by Sinéad Cusack

Jetsun Milarepa: A Response to a Logician

Read by Derek Jacobi