Main content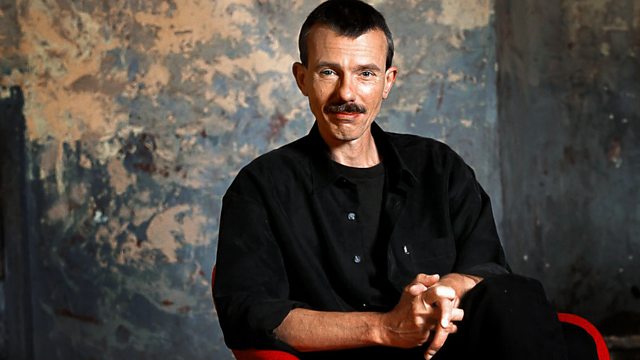 28/04/2013
Jonathan Swain presents a concert given at the 2012 Proms, featuring music by Weber, Mahler and Tchaikovsky performed by the London Philharmonic Orchestra with guest Alice Coote.
Jonathan Swain presents a performance of Tchaikovsky's Manfred Symphony from the BBC Proms 2012. The London Philharmonic Orchestra is conducted by Vladimir Jurowski.
1:30 AM
Tchaikovsky, Peter Ilyich (1840-1893)
Manfred symphony Op.58
London Philharmonic Orchestra, Vladimir Jurowski (conductor)
2:28 AM
Tchaikovsky, Pyotr Il'yich (1840-1893)
3 Songs from Op.6 - Nos.4 to 6
Mikael Axelsson (bass), Niklas Sivelöv (piano)
2:40 AM
Tchaikovsky, Pyotr Il'yich (1840-1893)
4 songs to texts by Alexei Tolstoy (Op.38 Nos.1-3 & Op.47 No.5)
Mikael Axelsson (bass), Niklas Sivelöv (piano)
2:53 AM
Weber, Carl Maria von (1786-1826)
The Ruler of the spirits - overture (Op.27)
BBC Philharmonic, Vassily Sinaisky (conductor)
3:01 AM
Schumann, Robert (1810-1856)
Die Braut von Messina - overture (Op.100)
The Radio Bratislava Symphony Orchestra, Ondrej Lenárd (conductor)
3:09 AM
Brahms, Johannes (1833-1897)
String Quintet No.2 in G major (Op.111)
Bartók Quartet; László Barsony (viola)
3:35 AM
Strauss, Johann II (1825-1899)
Tritsch-Tratsch-Polka (Op.214)
BBC Philharmonic, Vassily Sinaisky (conductor)
3:38 AM
Ziehrer, Carl Michael (1843-1922) arranged by Gábor Darvas
Gruss an Pest (Greetings to Pest)
Hungarian State Orchestra, János Ferencsik (conductor)
3:41 AM
Paganini, Nicolò (1782-1840)
Polacca con variazioni
Viktor Pikajzen (violin), Evgenia Sejdelj (piano)
3:47 AM
Lipinski, Karol Józef (1790-1861)
Variations de Bravoure sur une Romance militaire in D major (Op.22)
Albrecht Breuninger (violin), Polish Radio Symphony Orchestra, Wojciech Rajski (conductor)
3:58 AM
Tailleferre, Germaine (1892-1983)
Sonata for harp
Godelieve Schrama (harp)
4:08 AM
Poulenc, Francis (1899-1963)
Sarabande for guitar
Heiki Mätlik (guitar)
4:10 AM
Milhaud, Darius (1892-1974)
Segoviana for guitar (Op.366)
Heiki Mätlik (guitar)
4:15 AM
Bach, Johann Christian (1735-1782)
Quintet in F major for flute, oboe, violin, viola and continuo (Op.11 No.3)
Les Adieux
4:25 AM
Abel, Carl Friedrich (1723-1787)
Symphony in E flat major (Op.10 No.3)
La Stagione Frankfurt, Michael Schneider (conductor)
4:34 AM
Monteverdi, Claudio (1567-1643)
O Mirtillo, Mirtill'anima mia (O mi fili) for 5 voices & bc
Cantus Cölln, Konrad Junghänel (director)
4:37 AM
Pallavicino, Benedetto (c.1551-1601)
Cruda Amarilli, che col nome ancora - madrigal for 5 voices
Cantus Cölln, Konrad Junghänel (director)
4:45 AM
Salieri, Antonio (1750-1825)
Sinfonia in D major 'Veneziana'
Stavanger Symphony Orchestra, Fabio Biondi (conductor)
4:55 AM
Mozart, Wolfgang Amadeus (1756-1791)
Ave Verum Corpus (K.618) (motet for chorus and strings)
Nederlands Kamerkoor, La Petite Bande, Sigiswald Kuijken (conductor)
5:01 AM
Carreño, Teresa (1853-1917)
Valse Petite in D major
Dennis Hennig (piano)
5:05 AM
Chabrier, Emmanuel (1841-1894)
España - rhapsody for orchestra
Toronto Symphony Orchestra, Andrew Davis (conductor)
5:11 AM
Guerrero, Francisco (c.1528-1599)
Prado verde y florido - sacred vilancico
Montserrat Figueras (soprano), Maite Arruabarrena (mezzo-soprano), Lambert Climent (tenor), Francesc Garrigosa (tenor), Hespèrion XX, Jordi Savall (director)
5:17 AM
Purcell, Henry (1659-1695)
Sonata No.7 for 2 violins and continuo in E minor (Z.796) (1683)
Simon Standage (violin), Ensemble Il Tempo:
5:25 AM
Myslivecek, Josef (1737-1781) arr. unknown
String Quintet no.2 in E flat major arr. for string orchestra
Netherlands Chamber Orchestra, Rudolf Werthen (conductor)
5:36 AM
Mendelssohn, Felix (1809-1847)
Venetian Boat Song (Op.30 No.6) - from 'Songs Without Words', book II
Jane Coop (piano)
5:40 AM
Reinecke, Carl (1824-1910)
Flute Concerto in D minor (Op.283)
Matej Zupan (flute), Slovenian National Radio Symphony Orchestra, David de Villiers (conductor)
6:01 AM
Schubert, Franz (1797-1828)
Trio for piano and strings (D.897) in E flat major 'Notturno'
Vadim Repin (violin), Jan-Erik Gustafsson (cello), Leif Ove Andsnes (piano)
6:11 AM
Wolf-Ferrari, Ermanno (1876-1948)
Two orchestral intermezzi from 'I Gioielli della Madonna' (Op.4)
KBS Symphony Orchestra, Othmar Maga (conductor)
6:20 AM
Vivaldi, Antonio (1678-1741)
Sonata for oboe, violin and continuo in C major (RV.779)
Camerata Köln
6:34 AM
Haydn, Joseph (1732-1809)
Concerto for Violoncello and Orchestra (Hob. VIIb:2) in D major
Swedish Radio Symphony Orchestra, Heinrich Schiff (cellist & conductor).