Main content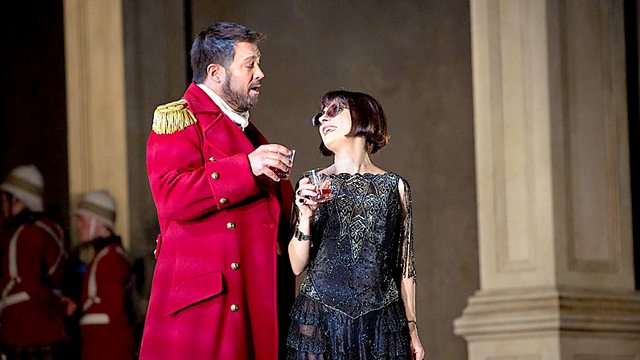 Handel's Giulio Cesare
Live from the Metropolitan Opera in New York, Harry Bicket conducts Handel's Giulio Cesare, a version of the Caesar and Cleopatra story. With David Daniels and Natalie Dessay.
Live from the Met
Presented by Margaret Juntwait and Ira Siff
Handel's version of the Caesar and Cleopatra story, with its themes of love, war, and empire building based on historical events of the Roman civil war of 48-47 B.C. Julius Caesar has defeated his rival Pompey and pursued him to Alexandria, the capital of Egypt, where he finds a kingdom ruled by Cleopatra and her younger brother Ptolemy. In David McVicar's production, which premiered at Glyndebourne in 2005, one of the the world's leading countertenors, David Daniels, sings the title role, with Natalie Dessay as one of the most seductive heroines in all opera, Cleopatra.
Giulio Cesare (Julius Caesar).....David Daniels (countertenor)
Cleopatra......Natalie Dessay (soprano)
Tolomeo (Ptolemy).....Christophe Dumaux (countertenor)
Cornelia.....Patricia Bardon (mezzo-soprano)
Sesto (Sextus).....Alice Coote (mezzo-soprano)
Achilla (Achillas).....Guido Loconsolo (bass)
Curio.....John Moore (bass)
Nireno.....Rachid Ben Abdeslam (countertenor)
Chorus and Orchestra of The Metropolitan Opera, New York
Harry Bicket, conductor.