Main content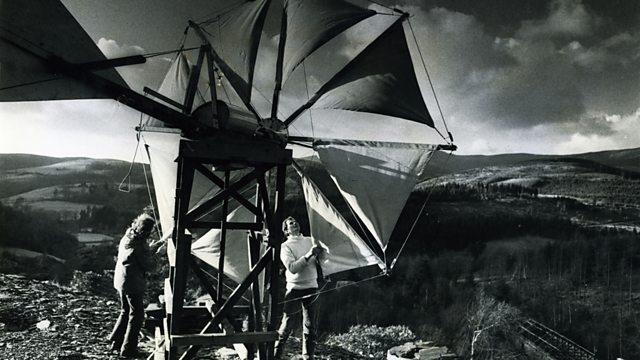 The Centre for Alternative Technology
Sue MacGregor brings together the pioneers of the Centre for Alternative Technology, the radical community that launched the Green Movement in Britain from the Welsh countryside.
Sue MacGregor reunites the pioneers behind The Centre for Alternative Technology (CAT), the radical community that launched the Green Movement in Britain from a disused slate quarry in Machynlleth, Wales.
Led by an entrepreneurial aristocrat turned environmentalist, a group of self-declared 'Crazy Idealists' arrived at 'The Quarry' in 1973 with an urgent mission. The limits to growth and resources had been forecast, the nuclear threat was real, and fundamentally new ways of living had to be found that were more self-sufficient, locally-focused, and alternative to the assumptions of modern industrial society.
From humble beginnings as a tiny commune sidelined by the scientific establishment, CAT went on to build some of Britain's first ever electricity generating windmills and the largest solar roof in Europe. They attracted the patronage of the royal family, the suspicions and support of their local Welsh neighbours, and the interest of tens of thousands of visitors. Forty years on, the alternatives that CAT pioneered are becoming mainstream, and the Centre's work is more relevant than ever.
Joining Sue MacGregor are: Mark Matthews, the Centre's first director; architect Roderick James, who designed the first complex of buildings; Bob Todd, the Centre's pioneering technical expert; Liz Todd, Bob's wife and an early volunteer, who raised her young family on the site; and Des Rees, the Welsh builder who unexpectedly found himself immersed in The Quarry's unique way of life.
Producer: Patrick Sykes
Series Producer: David Prest
The Reunion is a Whistledown production for BBC Radio 4.
Last on
Broadcasts