Main content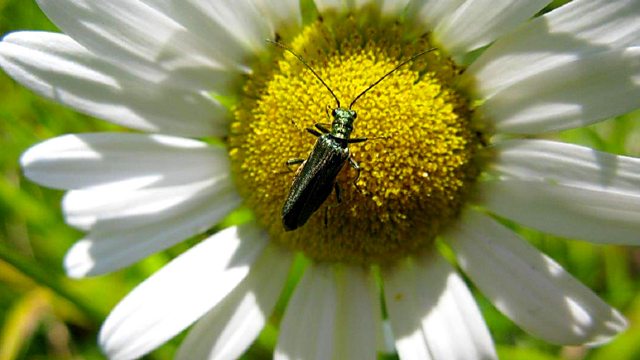 Golden Pheasant
Brett Westwood searches for gold. Deep in the forests of Norfolk lives the golden pheasant, a bird so beautiful it has been suggested as the origin of the phoenix legend.
One of Britain's scarcest birds is also one of its most beautiful. The flame-coloured golden pheasant is a riot of red, orange and bronze and is native to Chinese forests. The birds are popular around the world as ornamental species and over the years have been introduced on country estates. In a few places they have thrived and a few populations have now established themselves in the wild and are classed as British birds.
For Living World, Brett Westwood joins Paul Stancliffe of the British Trust for Ornithology in search of wild golden pheasants in the conifer woods of Norfolk. Here, in spite of their bright colours, they are very elusive and behave much as they do in their native China, skulking in dense undergrowth and glimpsed only as they dash across rides. The population here raises questions as a new atlas of British bird distribution is about to appear later this year. How viable is the population of "goldies" in the UK? As a non-native species should we consider them at all? As numbers in China are in decline, do our UK pheasants have an international importance? They're also inspirational birds which have adapted to our dense forests and are breath-taking to see in the wild. They appear on china, in art, and even in the stained glass window of a nearby church. They prefer to run rather than fly and call loudly at dusk in spring, so this visit is the best chance that Paul and Brett have to see one - a bird that's one of the toughest challenges that the countryside can offer.
Golden Pheasant (Chrysolophus pictus)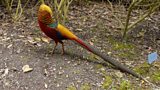 This photo taken by presenter Brett Westwood, was taken on the Isles of Scilly, where the Golden Pheasant's are semi-captive - allowing them to roam free outside of a cage, but not truly wild like the birds in the conifer woods in Norfolk.