Main content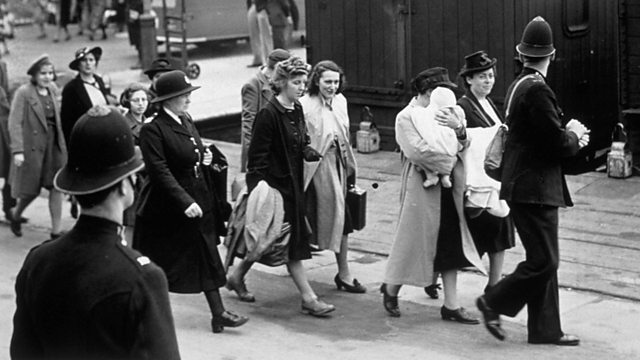 Collar the Lot
Actor Tom Conti looks at Italian internment in Britain during World War II and visits the Isle of Man to find out where his own father was interned. From April 2013.
Actor Tom Conti explores the story of Italian internment in Britain during the Second World War.
On June 10th 1940, Mussolini declared war on Britain and France. Overnight, as a result, the thousands of Italians living in Britain were declared enemies, considered a potential threat. Winston Churchill ordered the authorities to 'collar the lot' of so-called 'enemy aliens' and over four thousand Italians were rounded up and imprisoned.
Most were shopkeepers, hairdressers, ice cream sellers and respectable citizens at the heart of their communities. Many had been in Britain all their lives.
We hear from some of the very few still alive, who were taken from families, jobs and homes to makeshift camps across the UK.
Tom Conti's own father was an Italian who had made a life in Scotland. He was married to a Scottish woman and ran a successful business in ladies' hairdressing. The day after Italy declared war he was taken from his home, and interned on the Isle of Man. Tom visits the island to discover which camp his father was kept in, and what conditions were like for the many thousands of men who were kept behind barbed wire during the war.
Alfonso Conti narrowly avoided being put on board the cruise liner the Arandora Star, which had been requisitioned for war duties and was bound for Newfoundland carrying internees. It was hit by a torpedo just off the Irish coast and sank within twenty minutes.
With archive interviews and testimony from the last Italian survivor, Tom will tell the story of the ship's tragic sinking, in which nearly 500 Italian civilians lost their lives, and lift the lid on this overlooked episode in British history.
Produced by Jo Wheeler
A Just Radio production for BBC Radio 4.
Last on