Main content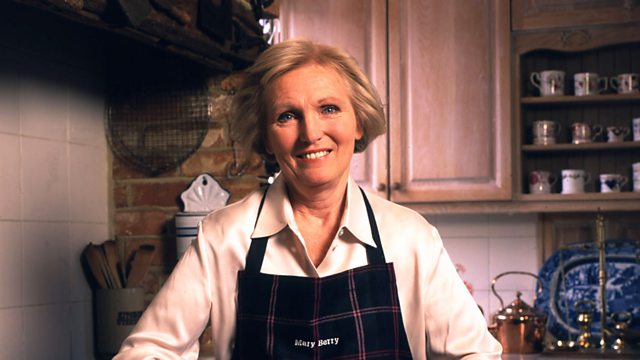 Howard Goodall, John McCarthy, Mary Berry
Sian Williams and Richard Coles with broadcaster and composer Howard Goodall, John McCarthy in Kosovo and the Inheritance Tracks of Mary Berry.
Sian Williams and Richard Coles with broadcaster and composer Howard Goodall, the Inheritance Tracks of cookery writer Mary Berry, a visit to Kosovo with John McCarthy, a trip around Sussex admiring stiles in the company of the Monday Group who build and maintain them, a chat with opera singer Nicky Spence who turned down a million pound contract, local newspaperman and lifelong Newcastle United fan John Gibson talking about his life and work, and a jolly singalong in a public house.
Producer: Chris Wilson.
Last on
STUDIO GUEST :: HOWARD GOODALL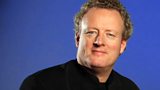 INHERITANCE TRACKS :: MARY BERRY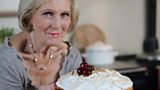 Mary Berry chooses How Great Thou Art as the song she has inherited and Mamma Mia by Abba as the song she'd like to pass on.
Listen to Mary Berry on Desert Island Discs.
GUERILLA REPORT :: PUB SINGALONG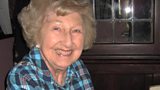 The regulars of the Duke of Kendal pub in London on why they love gathering around the piano of 87-year-old June Turvey for an old fashioned singalong.
YOUNG OPERA SINGER :: NICKY SPENCE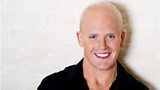 Leading Scottish tenor Nicky Spence is an ENO Harwood Artist who trained at the Guildhall School and the National Opera Studio.  Nicky is recognised as one of the UK's finest young singers and is increasingly in demand internationally. He is an ambassador for Age UK and the Musician's Benevolent Fund. Nicky  talks to us about his rejection of sudden fame, his background and his work.
Read more about Nicky Spence and his experience with the recording industry.
TRAVEL :: KOSOVO WITH JOHN MCCARTHY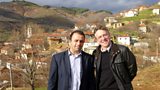 John McCarthy visits Kosovo and finds the beginnings of a tourist industry in the villages of Janjevo, Runjeva and Junik. 
Listen to the episode of Crossing Contients marking the 10th anniversary of the war in Kosovo on BBC Radio 4.
Mary and Alan Packer in Runjeva
LEGENDARY SPORTS WRITER :: JOHN GIBSON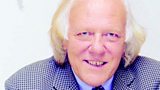 SATURDAY LIVE SOCIETY :: THE MONDAY GROUP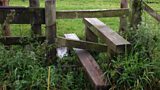 The Monday Group was formed in 1961 and is dedicated to building and maintain stiles in Sussex. Harold Rowling formed the group and is still there today, aged 91. We met him on a stile he designed in East Chiltington, near the South Downs.
BLOG :: RICHARD'S 50 INCHES OF DISAPPOINTMENT
I've been trying to buy a new television for a week now. Our first attempt took us to a famous and trustworthy retailer in a nearby town and between us we made such a spectacular mess of the order we had a day at home waiting for delivery that never came and the retailer's computer network expired in a maelstrom of wildly errant digital information. Choosing one was difficult enough. I need only spend half a minute in the electronics section of a department store to feel how I imagine people experiencing the first symptoms of dementia must feel. After two minutes I am walking into things and breathing heavily through my nose, the feeling of incompetence all but overwhelming. I first had this in the nineties when I went to buy some trainers in a shop in Oxford Street and was so de-manned by the bewildering choices available and the contempt of the shop assistant that I have never worn a pair of trainers since. Anyway, after attempt v1 failed to download, I made attempt v2 today but got so confused by the choices of stuff available, and the sheer vastness of the devices that after half an hour pointlessly walking around looking at screen after screen of giant bidets from one of those mid morning home improvement shows I gave up again and bought a salad spinner instead. Have I been stricken with affluenza? Or is it a growing sense that my grip on things is going? Or, rather, I have to make choices about what to grip onto?
 
Bags to grab at on Saturday morning when we provide a smaller but smarter suite of options for your consideration. Our studio guest is the tremendous Howard Goodall whose new book 'The Story of Music' is based on his TV programme. We hear too from a young Scottish opera singer who said no thanks to the offer of a £1m contract, and is the happier for it. We meet John Gibson, legendary local paper reporter who has supported Newcastle FC since the 1950's and written about the club for nearly as long.  We think he may be the oldest sports reporter still working. We also go down the rub a dub for a lovely cockney sing song and meet a nonagenarian who runs a group which exists to maintain stiles across Sussex. All these plus John McCarty in Kosovo and the  Inheritance  Tracks of Mary Berry.
 
Now, that's what I call choices. As for the telly, in the end I went online and showed pictures of televisions to the dogs until one of them barked and bought that one. 
 

STUDIO PHOTO :: Richard, Howard Goodall, Sian, Nicky Spence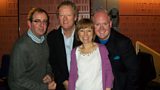 Credits
| Role | Contributor |
| --- | --- |
| Presenter | Sian Williams |
| Presenter | Richard Coles |
| Interviewed Guest | Howard Goodall |
| Producer | Chris Wilson |
| Interviewed Guest | John McCarthy |
| Interviewed Guest | Mary Berry |
Broadcast