Main content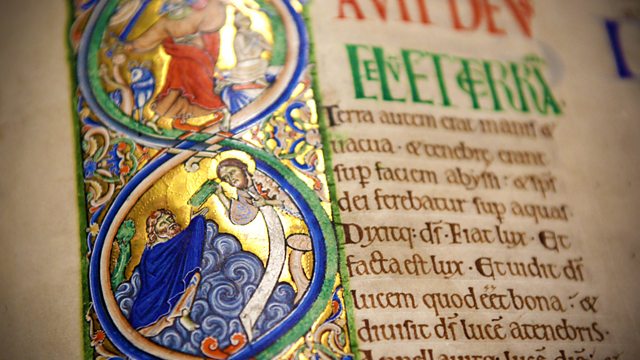 Steve Jones, Tony Garnett, Margaret Mead
Philip Dodd talks to the TV and film producer Tony Garnett, the geneticist Steve Jones about the Bible and the anthropologist Kit Davies and Peter Mandler about Margaret Mead.
Philip Dodd talks to the film and television producer Tony Garnett. As Seeing Red, a retrospective of his work begins, he discusses his career including his early BBC work with Ken Loach and Jim Allen, the traumatic death of his parents, his time in Hollywood and the exciting challenges of new technology for film makers.
Margaret Mead was, in her day, a famous mass-media anthropologist who fought for a seat at the table of international relations for her discipline. Philip Dodd discusses the legacy of Margaret Mead and the shifting status of anthropology with Peter Mandler, author of a new book about her and the anthropologist Kit Davies.
We're used to reading the Bible as morality, as story, as a source book for the Christian spiritual and intellectual tradition. But how does it fare as a scientific textbook? That's the question posed by geneticist Steve Jones in his latest book The Serpent's Promise. He joins Philip to discuss the science of culture and the culture of science.
Last on
Chapters
Tony Garnett

Philip Dodd talks to film and television producer Tony Garnett about his career.

Duration: 22:03

Margaret Mead

Philip Dodd, Peter Mandler and Kit Davies discuss anthropologist Margaret Mead's legacy.

Duration: 12:18

Steve Jones

Steve Jones joins Philip Dodd to discuss the how the Bible fares as a scientific textbook.

Duration: 10:33

Margaret Mead

Return from the Natives: How Margaret Mead Won the Second World War and Lost the Cold War by Peter Mandler is published by Yale University Press.

Image: Mead and Bateson in the field. Library of Congress, by permission of the Institute for Intercultural Studies.

Steve Jones

The Serpent's Promise: The Bible Retold as Science by Steve Jones is published by Little Brown.

Tony Garnett

Tony Garnett: Seeing Red is a two part season looking at the work of Tony Garnett. Screenings in May and June are at the BFI Southank, London.  

Broadcast