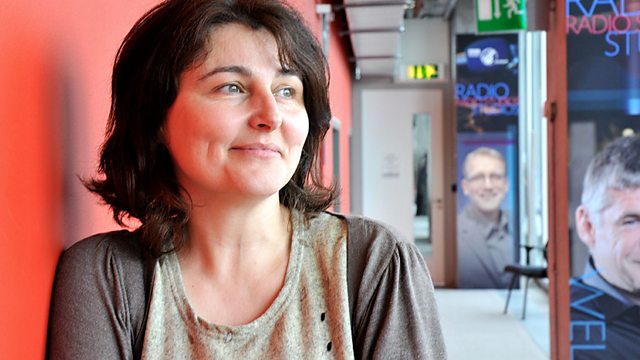 22/04/2013
Novelist Karen Campbell imagines herself in the shoes of an asylum seeker arriving in Glasgow, with no knowledge of the city or its people.
She's set herself some task - artist Tania Kovats tells Janice why she's bringing water together from all the world's seas, and how it's taking a global network of people to make it happen
Music with a message is on the agenda in Hot Tickets, as Poet & Skinny writer Bram E Gieben looks at 10 years of Rock Against Racism, as well as Public Enemy, who are not afraid to make a statement, and still kicking ass after 30 years!
It's me, Cathy, I've come home... . Performance artist Peter McMaster puts forward Heathcliff's side of the story in an all-male production of Wuthering Heights.
And why Made In Chelsea, the reality show about spoilt rich kids, has become a go-to place to hear up-and-coming bands. The show's music supervisor Andrea Madden, and 18 year old singer Eilidh Hadden, who's seen some success after her song appeared on the show, talk to Janice about TV's role in promoting new music.
Last on