Main content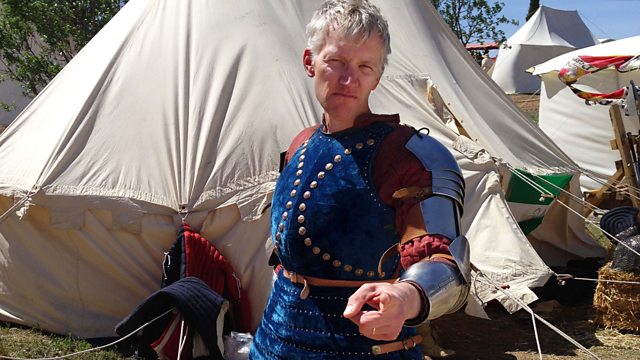 23/04/2013
Tom Holland is joined by leading historians to discuss the latest historical research and the many and varied ways that allow us to connect with the past.
Tom Holland is joined in the studio by Michelle Brown, Professor of Medieval Manuscript Studies at the University of London.
Martin Ellis is on the border of England and Wales to celebrate an iconic landscape feature which doesn't attract the attention that its history warrants. He asks who Offa was, and what made him build a dyke which has become the physical border between two nations.
Joining Tom from Ireland is Dr Gillian Kenny from Trinity College in Dublin where she works on research into women in medieval Gaelic society. Remarkably, she has discovered that married women enjoyed a freedom in the Ireland of the middle ages that their English counterparts never had.
And Helen Castor is out on the cut finding out about the women who joined a scheme to keep the canals going during the Second World War. But has this middle-class history eclipsed a longer working-class one?
Contact the programme: making.history@bbc.co.uk
Produced by Nick Patrick
A Pier production for BBC Radio 4.