Main content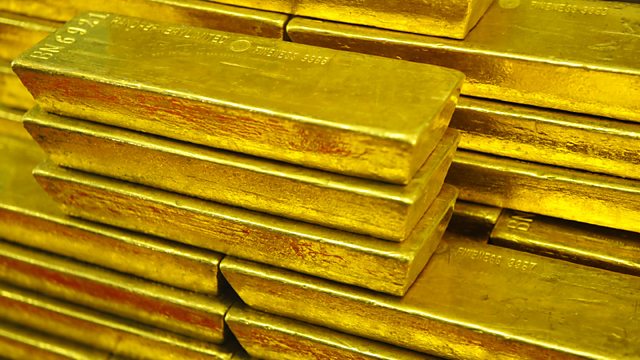 Bogus solicitor scam; the shine has gone off gold; check your clocks for energy tariffs
Investigating the mortgage fraudsters, the pros and cons of investing gold, and why some electricity customers are asking their provider 'what's the time'. With Paul Lewis.
MORTGAGE FRAUD
You are buying a house. The mortgage and your deposit are transferred into your solicitor's account. Your solicitor transfers it to the seller's solicitor. And it disappears. How does this happen? What can be done to stop it? We talk to victims, lawyers and the Solicitors' Regulation Authority.
IS GOLD A HOLD?
The price of gold has crashed this month in the biggest two day fall since Croesus - well almost. At its peak last year gold approached $2000 dollars a troy ounce. But the price has melted away and now is around $1400. With a fall of 15% on the year but a gain of 52% over five years is now the time to buy? Or to liquidate? And how can small retail investors put real money into the golden nestegg?
ECONOMY 7
Between one in eight and one in five electricity customers pay a cheaper rate for their power during the night. While they sleep heaters, washing machines, and dishwashers are busy using up cheap rate power. But is Economy 7 (or 10 or 15) a useful way to save money? Or just a complex and inflexible method of paying for energy? Especially when the day/night clocks seem to pay no attention to summer time.
Last on
Broadcasts