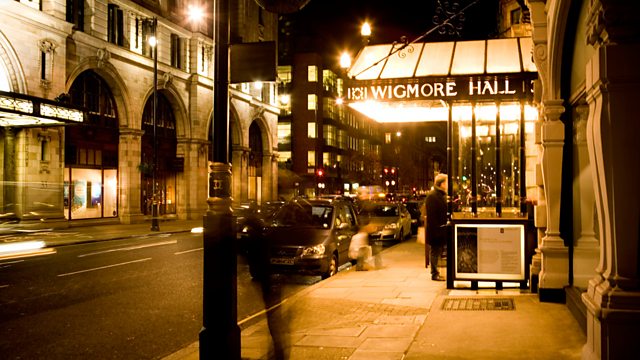 French Song Recital from Wigmore Hall
Live from Wigmore Hall, London
Presented by Catherine Bott
Le Plus Doux Chemin: one of pianist Graham Johnson's series of French song recitals, with music by Debussy, Faure, Satie, Roussel and the rarely-heard Andre Caplet. With English soprano Geraldine McGreevy and Dutch baritone Henk Neven. The themes of the songs are love, and gardens.
Gardens And Forests By Day:
Debussy: Le faune
Caplet: Foret
Satie: Dapheneo
Impossible Love:
Roussel: Coeur en peril
Faure: Le don silencieux
Debussy: Ballade de Villon a s'amye
Roussel: Le bachelier de Salamanque
Faure: Le plus doux chemin
Roussel: Ode a un jeune gentilhomme
Satie: 3 poemes d'amour; Adieu
8.10: Interval
8.30: Gardens And Forests By Night:
Faure: Jardin nocturne; Crépuscule
Roussel: Sarabande
Debussy: Colloque sentimental
Geraldine McGreevy (soprano)
Henk Neven (baritone)
Graham Johnson (piano)
Faure's song 'Le plus doux chemin' is the inspiration for Graham Johnson's latest series of themed recitals, exploring the tonal beauty, vibrant imagery and sense of spontaneity that is French chanson. Geraldine McGreevy is well known for her work in opera as well as in Baroque and Renaissance music, but she is also a long-time collaborator with Graham Johnson, drawing on her experience of studying in France for this recital. Henk Neven is a former Radio 3 New Generation Artist, and also studied with Graham Johnson - he sings music of all genres and eras, but his latest CD is an acclaimed recital of mostly French songs.
Last on