Main content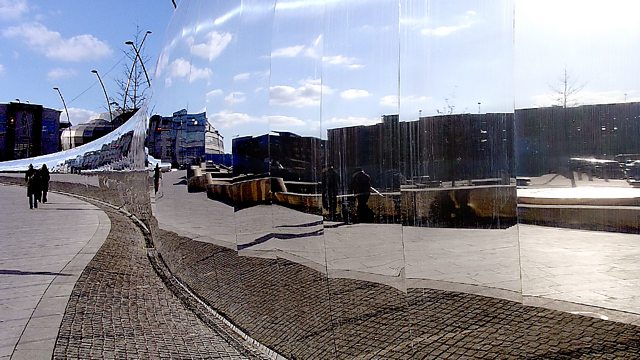 Staying Bright - A Century Of Stainless Steel
The poet Simon Armitage explores the cool and compelling heart of stainless steel, which is now 100 years old.
Has this been the Stainless Steel Age? The metal has entered the fabric of our lives in the 100 years since it was identified by Harry Brearley, a metallurgist in Sheffield, in 1913.
The poet Simon Armitage travels in this programme to the heart of stainless.
What is it? What was the first stainless steel product? Where would we be without it now: from the spring in an aerosol can to a canister containing high level nuclear waste? A skate, a kitchen sink, a surgeon's scalpel, aircraft landing gear. It's phenomenally useful, versatile, robust, rust resistant.
But ... would you make a wedding ring out of it? Would you still clad a bank in its cold, blingy armour?
Simon visits Sheffield: Outokumpu where stainless is made and Portland Works, where the first ever stainless steel knife blade was forged; Canary Wharf, in London, for its architecture; and the sculptor, Antony Gormley, who is working on a new stainless steel bodyform. With Gormley and other metal lovers, Simon finds out what stainless tells us about our time and about time itself.
Last on
Broadcasts