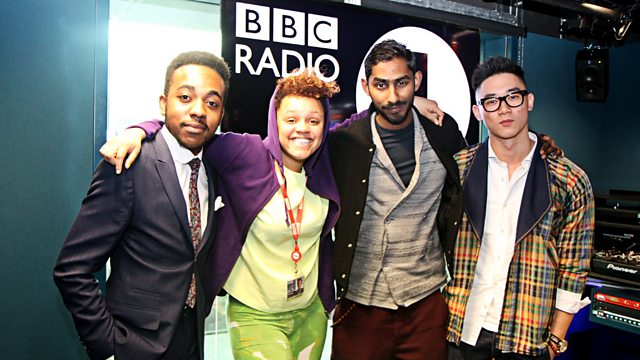 Suit and Tie
Morning jellybeans!
How to propose to a Saturday in 60 Seconds of Scuzz
Gemma want to say hello to as many grumpy people as possible in The Big Hello.
Chelsea gent Ollie Locke reads an excerpt from his new book.
Style collective Individualism are in the studio to dish out some fash advice.
All 6 presenters of Friday Download on the line from their studio.
Last on