Main content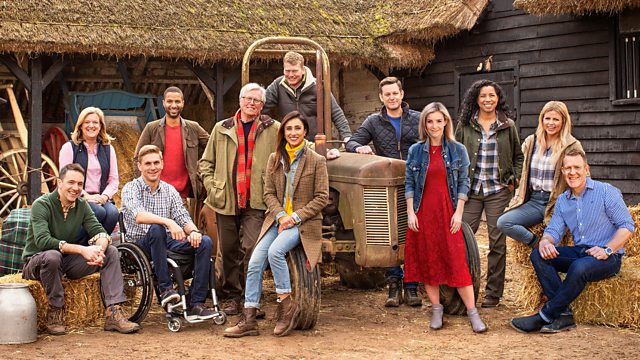 Northamptonshire
Countryfile is in Northamptonshire. Matt Baker explores the Grand Union Canal and finds out about the huge amount of work that goes into keeping it ship-shape.
Countryfile is in the county of Northamptonshire.
Matt Baker is exploring a section of the Grand Union Canal and finding out about the huge amount of work that goes into keeping it ship-shape for the thousands of visitors who come every year.
Julia Bradbury is discovering some of the hidden heritage of the county. Her first stop is Rushton Triangular Lodge - a folly built by a Catholic in the 16th century. She then travels to Canons Ashby - another house full of symbolism but this time it's the illuminati at work. Julia will also be visiting a farm on the site of a scheduled listen monument where the farmers have a unique take on diversification. They make gin from the spring water that flows through the land and claim to be the only artisan gin makers in Northants.
Britain's deer population is booming and these days, if you are lucky, you can even spot them on the fringes of some of our largest cities. But in many parts of the country these beautiful animals are now seen as a pest that destroys our natural environment and brings danger and disease to humans. So, is it time for drastic action? Tom Heap finds out.
Adam Henson is heading back to Cheshire to collect his wild Exmoor ponies. They've been in training for few weeks now - but will they be tame enough for him to handle?
Julia and the secret codes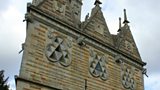 Tucked away on a lonely country lane sits Rushton Triangular Lodge. It's an intricate riddle, a maze of secret codes, built by one of Northamptonshire's most famous sons - Thomas Tresham, a man for whom three was most definitely the magic number. The lodge is a celebration of the Holy Trinity: God the Father, the Son and the Holy Spirit.  On the face of it, it seems a fairly innocent declaration of faith. But, as Julia Bradbury discovers, there are other, secret treasonable messages. But this isn't the only puzzling building in the county - the hidden symbolism continues to intrigue at Canons Ashby. As Julia discovers, the strange symbols painted on the walls in the 'Winter Parlour' have academics stumped. If you think you can unlock any of the mysteries then Laura Malpas at Canons Ashby would love to hear from you.  Contact: Laura.Malpas@nationaltrust.org.uk
Matt on the Grand Union Canal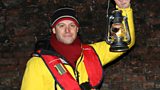 Running through the middle of Northamptonshire is the Grand Union Canal. Formerly used to transports good from London to the north, it is now a favourite with those who like to enjoy a relaxing holiday on the water. But the canals take constant maintenance and Matt Baker joins a team from the Canal & River Trust as they clean up a local lock. He also meets a former policeman who has created a new life for himself on the water, before heading into the dark depths of Blisworth Tunnel.
Adam, lambs and ponies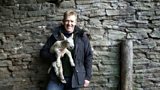 This week's Adam Henson's returning to Reaseheath College to pick up his Exmoor ponies. They were all a bit feisty on his farm and so Adam is hoping that experts there will have been able to tame them. Lambing is also in full swing, so while he is at the college he helps the students – and the ewes – deliver some of their young. Back on his own farm, Adam uses a break in the weather, to get some of his crops planted for the coming year.
Jules's trip back in time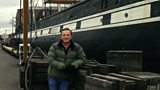 Jules Hudson is on a whistle stop tour of Bristol's historic harbour, from its humble beginnings as a village on the River Avon to the engineering feats of Brunel and his mighty SS Great Britain. Although shipbuilding has taken a back seat in more recent years there's still one dry dock seeing plenty of activity. Jules meets the team who are restoring the Medway Queen, a paddle steamer which evacuated thousands of soldiers from Dunkirk during the Second World War. He gets stuck in with some riveting and meets one of the men who was dragged from the sea and saved by the Medway Queen.
Tom and the urban deer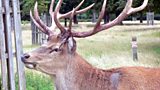 Tom Heap travels to both Scotland and England to investigate a new phenomenon, the urban deer. In recent years there has been a huge expansion in the population of these usually shy animals, pushing them out of the forests and onto the fringes of built-up areas across the UK. But although it might be exciting to get a glimpse of them near to our cities, urban deer can lead to serious problems – such as causing road accidents, some of them fatal. Tom asks whether we now need to take drastic action to control their spread.
Julia's special gin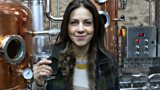 Julia is in the village of Harrington to find out about a most unusual type of farm diversification, the production of gin! Just five months ago Tom Warner & Sion Edwards started harnessing the free-flowing springwater beneath Tom's family farm to make an artisan version of the famous spirit. An old stable is now home to a handmade copper still that looks like something straight out of a Wallace & Gromit film! Into the springwater goes a mix of juniper, cinammon, cardamom, elder from the farm and a whole host of other goodies – and there's even special Countryfile edition for Matt and Julia to sample.
Credits
| Role | Contributor |
| --- | --- |
| Presenter | Matt Baker |
| Presenter | Matt Baker |
| Presenter | Julia Bradbury |
| Presenter | Julia Bradbury |
| Presenter | Tom Heap |
| Presenter | Tom Heap |
| Presenter | Adam Henson |
| Presenter | Adam Henson |
| Series Producer | Teresa Bogan |
| Series Producer | Teresa Bogan |