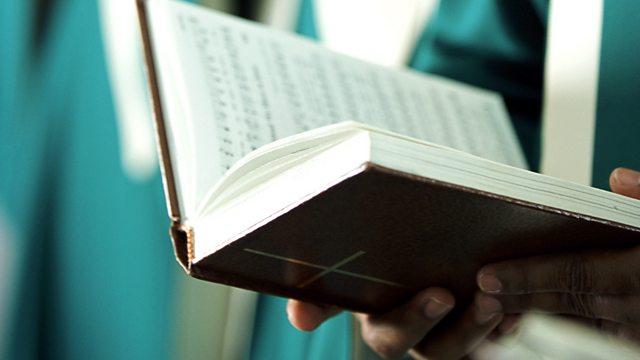 10/04/2013
A space for spiritual reflection with a bible reading, prayer and a range of Christian music.
Theme: Pass it on
Led by the Rev Professor David Wilkinson.
O God of earth and altar (King's Lynn)
Daniel 5: 1-2, 5-9
Never weather-beaten sail (Parry)
God is working his purpose out (Benson)
With the Choir of Exeter College
Director of Music: George De Voil.
Organist: Michael Papadopoulos.
This morning the service comes live from Emmanuel Church Didsbury, the home of the Daily Service.
Last on