Main content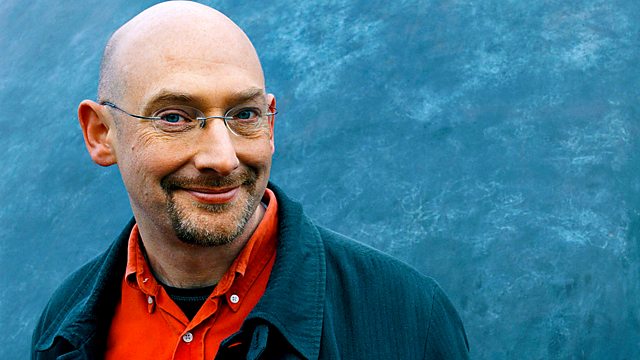 Iranian Earthquake; Zebrafish; Curiosity Rover
Quentin Cooper on the remarkable zebrafish and its newly published genome, what may have caused the Khash earthquake in Iran, and the man who drives NASA's Curiosity rover on Mars.
The most powerful earthquake in Iran for half a century happened this week. More than 60 times the energy was released compared to the one nearby ten years ago which destroyed much of the city of Bam, killing 26,000 people. Yet so far the death toll from Tuesday's earthquake is far far lower. To explain this and more Dr Roger Musson from the British Geological Survey joins Quentin Cooper this week.
The genome of the tiny zebrafish has been sequenced in great detail, but why is this animal of such biological significance to researchers? Two new studies, published in the journal Nature, outline just why the zebrafish has proved so useful, and how studying and modifying its genome may not only lead to new ways of combating human diseases, but whole new concepts in biology. Discussing why the zebrafish has become the vertebrate model of choice for many scientists are Dr Jason Rihel from University College London, who uses zebrafish to study autism, schizophrenia and sleeping disorders, and Dr Derek Stemple, Head of Mouse and Zebrafish genetics at the Wellcome Trust Sanger Institute near Cambridge, whose team has completed this latest work.
Earth and Mars are currently in solar conjunction which means that the sun is between the two. This makes contacting NASA's Curiosity Rover on the Red Planet very tricky. It also means Paolo Bellutta, Curiosity's driver, gets a few days off work. He's used the free time to come to the UK and talk about what he does at the Royal Society of Chemistry in London. En route, he dropped into the Material World studio to say hello.
Iranian Earthquake
Iran has been struck by its most powerful earthquake for more than 50 years, with tremors felt across Pakistan, India and the Middle East.
Zebrafish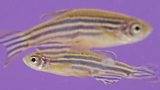 The reported sequence of the zebrafish genome, together with the production of mutant strains representing more than one-third of all its protein-coding regions, will accelerate the characterization of human genes.
Curiosity driver Paolo Bellutta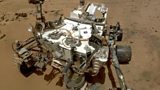 Mars Rover driver, Paulo Bellutta, drops in to Material World to talk to Quentin Cooper.