Main content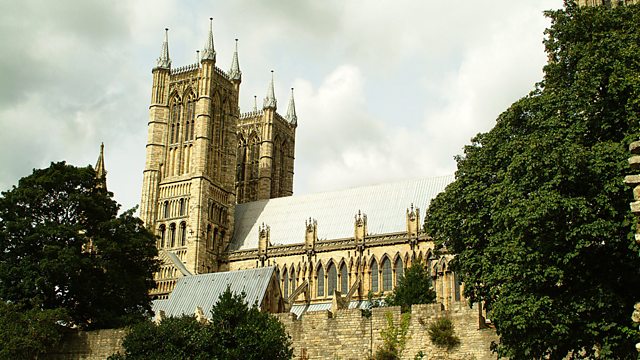 Colin Walsh - Lincoln Cathedral Organ
Live from Lincoln Cathedral, Ian Skelly presents a concert in which Colin Walsh, organist laureate of Lincoln Cathedral, performs a programme of the virtuoso French music.
Live from Lincoln Cathedral
Presented by Ian Skelly
Colin Walsh, Organist Laureate of Lincoln Cathedral, puts the cathedral's mighty 'Father Willis' organ, completed in 1898, through its paces in a spectacular programme of the virtuoso French music which is his particular speciality. He includes works by several of the most significant composers in 20th-century French organ literature, as well as the 19th-century Cesar Franck - Belgian by birth, but the father-figure of the 20th-century French organ style.
Franck: Choral 3 in A Minor
Langlais: Cantilene (Suite Breve)
Langlais: Incantation pour un jour saint
Tournemire: Consummatum est
Tournemire (transcribed Duruflé): Victimae paschali laudes
c 8.15pm: Ian Skelly wanders around Lincoln Cathedral and talks to Canon Dr Nicholas Bennett about the triumphs and tribulations of William Byrd's time there as Organist and Master of the music.
c 8.35 pm:
Dupré: Cortege et Litanie
Messiaen: Offrande au Saint Sacrement
Duruflé: Fugue sur le thème du Carillon des Heures de la Cathedrale de Soissons
Vierne: Meditation
Vierne: Impromptu
Vierne: Carillon de Westminster
Colin Walsh (organ).