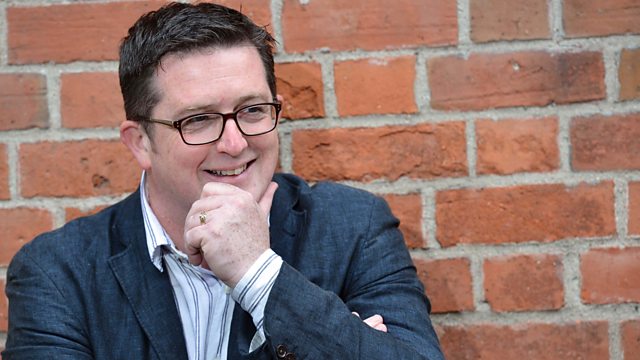 13/04/2013
John Toal looks at health, relationships, hobbies and family along with great music and chat, big interviews, fascinating people and great craic, plus recipes from Paula McIntyre.
Last on
Teriyaki Salmon & Sushi Rice Salad with Ponzu Dressing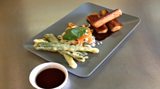 Teriyaki Salmon
4 salmon escalopes
50ml light soy sauce
25g sugar
Juice 1 lemon
1 teaspoon finely chopped or grated ginger
50ml pale sherry or sake
1 teaspoon honey
Place the soy, sugar, lemon juice, ginger, sake and honey in a pan and simmer until the sugar has dissolved.
Heat a teaspoon of oil in a frying pan until smoking hot and add the salmon. Seal for 2 minutes then turn over and lower the heat. Cook gently until firm to touch but with a little give. Strain the teriyaki sauce on top and cook until glazed.
Serve.
Sushi Rice Salad with Ponzu Dressing
100g sushi rice
1 large carrot
Green part of 8 scallions
2 shallots, peeled and sliced
1 tablespoon oil
1 tablespoon toasted sesame seeds
Soak the rice in cold water for 30 minutes.
Drain and place in a pan with 150ml water. Bring to boil and simmer for 10 minutes or until liquid absorbed and rice is cooked.
Peel the carrot and then peel into ribbons.
Heat the oil in a pan and add the carrots, cook stirring all the time until wilted.
Add the shallot and cook for 1 minute.
Mix into the rice with the green onions and sesame seeds.
Ponzu Dressing
75ml light soy sauce
25ml Yuzu juice or the juice 1 lime
1 teaspoon sugar
25ml rice vinegar
1 teaspoon chopped nori or dulse
Place in a pan, bring to boil and allow to infuse  for an hour. Strain.
Use to dress the salad and some left for dipping scallions.
Tempura Scallions
Bottom part of 8 scallions
35g plain flour
45g rice flour
20g corn flour
½ teaspoon salt
200ml iced soda water
Place flours and salt in a bowl. Mix in the soda water – don't whisk.
Heat oil to 160oc or if doing in a pan check by dropping a little of the batter.
Dip the scallions in the batter and cook immediately.
Drain and serve.