Main content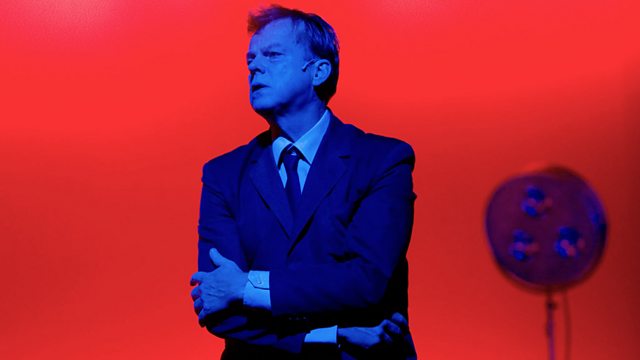 Sheryl Sandberg, Doktor Glas, Revenge, Choucair
Anne McElvoy talks to Sheryl Sandberg, Facebook's chief operating officer. Her new book Lean In examines the challenges faced by women in business, and how to succeed.
With Anne McElvoy. Can the success of Scandinavian TV dramas be repeated on stage? Krister Henricksson, best known in the UK for his role as Kurt Wallander in the Swedish detective series, is now appearing in the West End in Doktor Glas, an adaptation of Hjalmar Soderberg's 1905 novel performed in Swedish. Susannah Clapp reviews.
Sheryl Sandberg is the chief operating officer of Facebook, a rare woman in such a position of power. In a new book, Lean In, she describes how women unintentionally hold themselves back in their careers and encourages women to sit at the table, take risks and pursue their goals with gusto.
Saloua Raouda Choucair has her first international exhibition at Tate Modern. A pioneer of abstract art her work has remained largely unknown outside of Lebanon. Richard Cork and Karl Sharro assess her work and examine how she fits within 20th century art history.
The death of Osama Bin Laden has been called justice, and yet for the author Thane Rosenbaum we could also call it revenge. In his new book Payback he further makes the case that there is nothing wrong in seeking revenge and that it is actually indistinguishable from justice. He is joined in discussion by the author Salil Tripathi.
Chapters
Doktor Glas

Susannah Clapp reviews Doktor Glas with Anne McElvoy.

Duration: 08:06

Sheryl Sandberg

Sheryl Sandberg talks about encouraging women to take risks and pursue their goals.

Duration: 13:50

Choucair

Richard Cork and Karl Sharro assess the Lebanese artist's abstract work.

Duration: 10:38

Revenge and Justice

Thane Rosenbaum and Salil Tripathi discuss whether revenge indistinguishable from justice.

Duration: 12:25