Main content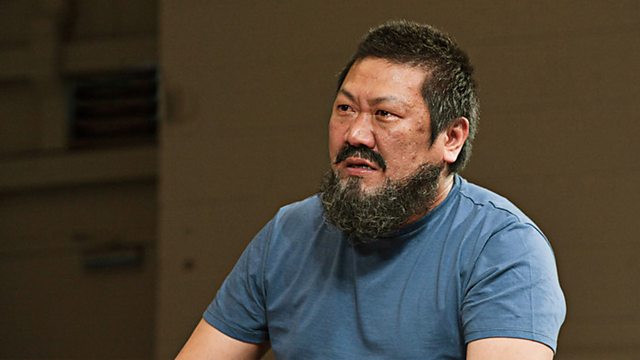 Howard Brenton; William McIlvanney; Bernardo Bertolucci's latest film reviewed
Howard Brenton discusses his play about Chinese artist Ai Weiwei, crime writer William McIlvanney on his Laidlaw trilogy, and Bernardo Bertolucci's new film Io e Te reviewed.
With Mark Lawson.
On 3 April 2011, the Chinese artist Ai Weiwei was arrested at Beijing airport. He disappeared for 81 days and on his release the government claimed his imprisonment related to tax evasion. Howard Brenton's latest play is based on an account of conversations with Ai, in which he told the story of that imprisonment. Howard Brenton discusses the creation of the play, and also the DVD release of his memorable but never repeated 1986 noir BBC series Dead Head.
William McIlvanney's Laidlaw trilogy of crime novels created a hard-drinking, Glaswegian, middle-aged cop with marital issues that inspired a generation of fellow Scottish writers including Ian Rankin, Christopher Brookmyre, Val McDermid and Denise Mina. As the Laidlaw series is republished, William McIlvanney talks about Raymond Chandler, poetry and the moment he realized that not everybody's mother read the Rubaiyat of Omar Khayyam.
Io e Te (Me and You) is the latest film from Bernardo Bertolucci, the Italian director of Last Tango in Paris. Adapted from a novel by Niccolo Ammantini , Io e Te follows Lorenzo, a teenage boy who, keen to be alone, pretends to be on a school trip while he hides out in a basement, only to find himself unexpectedly joined by his half-sister. Gaylene Gould reviews.
The contenders for the Ivor Novello Awards for songwriting, announced today, include an unexpected name: the composer Dmitri Shostakovich receives a co-writing nomination in the Best Contemporary Song category - because his music was sampled on a song by rapper and singer Plan B. Steve Yates looks at other unusual borrowings by contemporary stars.
Producer Olivia Skinner.
Chapters
Howard Brenton

Howard Brenton discusses his play about Ai Weiwei, and his BBC series Dead Head.

Duration: 11:55

Me and You (Io e Te)

Gaylene Gould reviews the latest film from Bernardo Bertolucci

Duration: 03:57

William McIlvanney

William McIlvanney talks about his trilogy of crime novels - Laidlaw

Duration: 08:37

Sampling in music

Steve Yates looks at unusual sampling in contemporary songs

Duration: 03:17

#Aiww: The Arrest of Ai Weiwei

#Aiww: The Arrest Of Ai Wei Wei is at Hampstead Theatre, London, until 18 May. The play will be live-streamed on Friday, 19 April at 19.30 

William McIlvanney's Laidlaw

Laidlaw, The Papers of Tony Veitch, and Strange Loyalties by William McIlvanney ,are all being republished by Canongate

Me and You (Io e Te)

Bertolucci's Me and You (Io e Te) is released at selected cinemas on 19th April, certificate 15

Dead Head

Dead Head is available on DVD now

Credits

| Role | Contributor |
| --- | --- |
| Presenter | Mark Lawson |
| Producer | Olivia Skinner |