Main content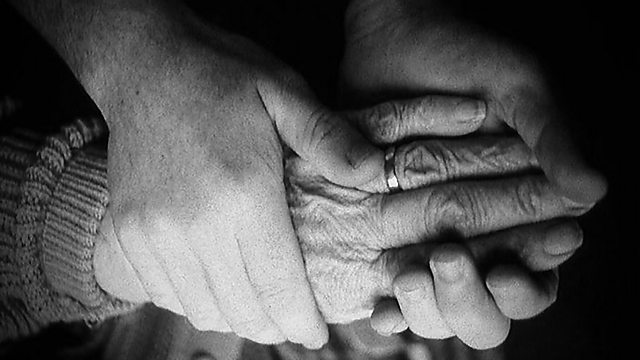 How to Have a Good Death
The difficult subject of dying has hit the headlines with criticisms about the Liverpool Care Pathway. Dr Kevin Fong explores end of life care and how to have a good death.
Death is a certainty for us all, but discussions about it are taboo in Britain today.
Where and how most people die has been in the spotlight recently as the media have been publishing criticisms about the Liverpool Care Pathway for the dying patient. The pathway is an end of life care plan - a document designed to help doctors and nurses support people holistically in the last hours or days of life. But concerning reports from relatives and friends have prompted the government to commission an inquiry into how the Pathway is being used.
Dr Kevin Fong, consultant anaesthetist and broadcaster, looks into this difficult issue. He goes to Liverpool to speak with the architects of the Liverpool Care Pathway. Kevin also meets palliative care experts from around the UK to discover how to achieve best practice in end of life care and why this sometimes doesn't happen. He hears about both good and bad deaths. Ian Leech talks about how the Liverpool Care Pathway helped his 20-year-old daughter Mel to die peacefully in 2008. Dr Kate Granger, a geriatric registrar who is dying from a rare type of cancer shares her detailed ambitions for a good death, perhaps reminding us of the wider issue - that we and our loved ones need to plan and communicate about the final event of our lives.
Last on
Broadcasts