Main content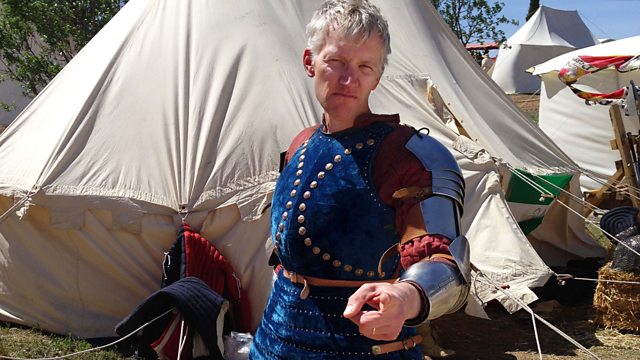 16/04/2013
Tom Holland is joined by leading historians to discuss the latest historical research, including evidence for a unique way of paying for Nelson's navy - a hair-powder tax.
Tom Holland is joined in the Making History studio by Dr Elaine Chalus, who is Director of the Centre for History and Culture at Bath Spa University and currently involved in researching The Admirals Wife: An Intimate History of Family, Navy and Empire. It draws upon the largely unknown diaries of Elizabeth Wynne Fremantle (1778-1857).
Alongside her is one of Britain's leading historians of the eighteenth century, Professor Jeremy Black from the University of Exeter.
Tom heads to the British Library in London to take a privileged look at a remarkable volume of naval dispatches. Unearthed by naval historian Sam Willis, this beautifully bound book contains first - hand accounts of some of the key sea battles between 1794 and 1805. So why don't we know more about it?
In Warwickshire, archivist Rob Eyre brings us evidence for a unique way of paying for Nelson's navy: a hair-powder tax.
And Helen Castor takes a trip to Watford to meet a Making History listener who can shed new light on the role of toads in pregnancy testing before the DIY kits of today.
Contact the programme: making.history@bbc.co.uk
Produced by Nick Patrick
A Pier production for BBC Radio 4.