Main content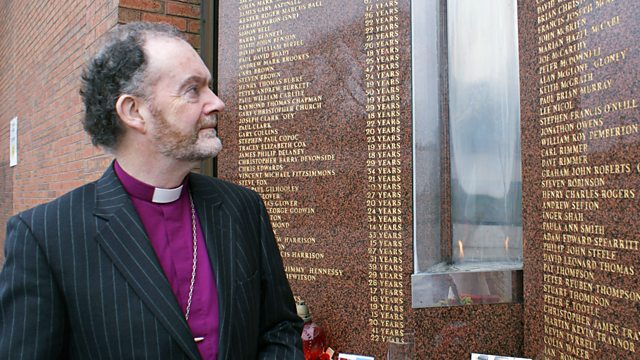 Hillsborough - Never Forgotten
Documentary looking at the impact of the Hillsborough Independent Review's findings on the survivors and families of the people who died in the 1989 Hillsborough disaster.
Leading up to the first anniversary since the Hillsborough Independent Review published its findings, this film describes the impact on the survivors and families of Hillsborough of living under the shadow of a lie for a generation.
In a poignant and thought-provoking film, survivors, relatives of the deceased and people who attended to the victims on the day, describe what it was like to live in a world pervaded by an absence of truth. Where instead of finding compassion, the victims of the disaster were held to be responsible for their own deaths and those grieving for them were derided for self-pity, a legacy they have lived with for 24 years.
The Bishop of Liverpool, the Right Rev James Jones, leader of the team that uncovered the truth, gives an extended inside account of the investigation and how he and colleagues pieced together their remarkable expose of deceit and deception, and victims' families describe the impact the new revelations have had on their lives.
Credits
| Role | Contributor |
| --- | --- |
| Executive Producer | Tommy Nagra |
| Narrator | Shaun Dooley |