Main content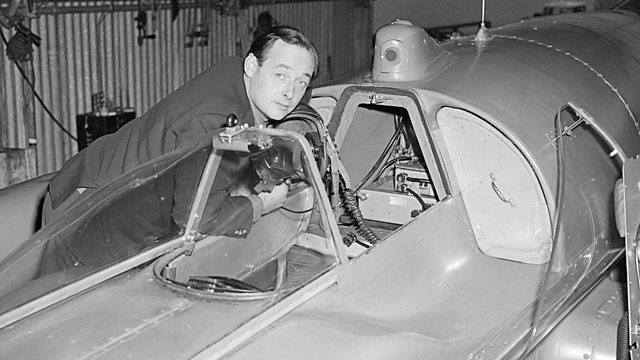 Donald Campbell: Speed King
Using rare archive and first-hand testimony from those who knew him intimately, this film explores the life of Donald Campbell, one of Britain's most compelling but doomed heroes.
Donald Campbell is world famous for his speed records on land and water and, of course, that fatal crash in Bluebird on Lake Coniston in 1967. His story as one of the last of the great British boffins, his place in the making of modern Britain and his daredevil feats made him a household name. However, the behind-the-scenes story of a man driven by fear of failure, by a desire to keep both himself and his country at the top of their game, has never been told. Until now.
For the first time ever this film goes behind the carefully orchestrated public image Campbell created to reveal a very different man. Backed by exclusive access to extensive new colour archive that covers his whole life (from private and public collections), Campbell's close family and friends describe his quest for success and ultimate transformation from a man at the top to someone struggling for recognition, to myth after the tragic events of 1967.
Credits
| Role | Contributor |
| --- | --- |
| Narrator | Jim Broadbent |
| Producer | Ashley Gething |
| Director | Ashley Gething |