Main content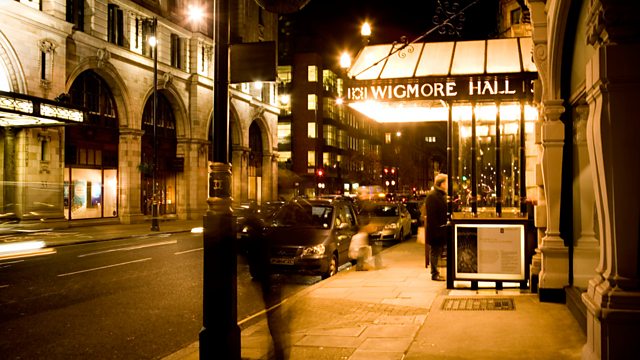 Leif Ove Andsnes - Beethoven, Bartok, Liszt, Chopin
Penny Gore introduces Leif Ove Andsnes playing Beethoven piano sonatas alongside works by Bartok, Liszt and Chopin at the Wigmore Hall in London.
Live from Wigmore Hall, London
Presented by Penny Gore
The Norwegian pianist Leif Ove Andsnes has been described recently as 'a sensitive and quiet virtuoso'. He is currently immersed in the music of Beethoven, and here he performs two sonatas that are remarkable for their stylistical contrasts. Bartok's piquant Suite brings energy and drama, whilst the romantic worlds of Liszt and Chopin end the concert on a note of passion.
Beethoven: Piano Sonata No. 22 in F Op. 54
Bartók: Suite Op. 14
Beethoven: Piano Sonata No. 28 in A Op. 101
8.20pm:
Interval: Interval music
8.40: Part 2
Liszt: Pensée des morts, S173 No. 4
Chopin: Nocturne in C minor Op. 48 No. 1
Chopin: Ballade No. 4 in F minor Op. 52
Leif Ove Andsnes (piano)
"Beethoven's music is, for me, the most human and deeply spiritual music there is," observes
Leif Ove Andsnes. The Sonata no.22 is concise and seems to hark back to an earlier musical style, whereas the Sonata no.28 is more forward-looking, composed on a grander scale.