Main content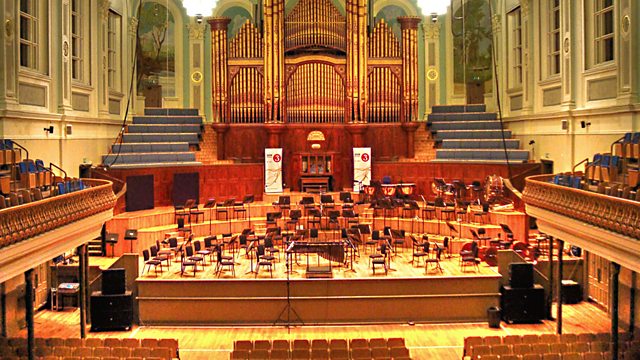 Sacconi Quartet - Haydn, Britten, Mendelssohn
The Sacconi Quartet performs at St Paul's Church, Huddersfield. Haydn: String Quartet in C, Op 20 No 2. Britten: String Quartet No 2. Mendelssohn: String Quartet in A minor, Op 13.
Live from St Paul's Hall in Huddersfield.
Presented by Tom Redmond
As part of the Huddersfield Music Society chamber music series, the Sacconi Quartet plays three string quartets by Haydn, Britten and Mendelssohn live from St Paul's Hall.
St Paul's Hall is a former church built in 1829 that is now part of the University of Huddersfield, provides a venue for a range of concerts, including the world renowned Huddersfield Contemporary Music Festival. It is the main venue for the regular Monday night chamber music series run by the Huddersfield Music Society.
Haydn's Op.20 quartets of 1772 are among the works that earned him the sobriquet "the father of the string quartet." They're considered a milestone in the history of composition, and helped to define the medium for the next 200 years.
In a century dominated by the string quartets of Bartok and Shostakovich, Britten's No.2 is an isolated masterpiece of a genius - as powerful, astonishing and emotionally draining as any work for the genre ever written.
Mendelssohn composed his String Quartet No. 2 in A minor, Op.13, in 1827, when he was just 18 years old. Despite its official number, it was actually Mendelssohn's first string quartet, and shows a youthful exuberance and a deep love for the music of Beethoven.
Haydn: String Quartet in C, Op.20'2
Britten: String Quartet No.2
Interval
Mendelssohn: Quartet in A minor, Op.13.