Main content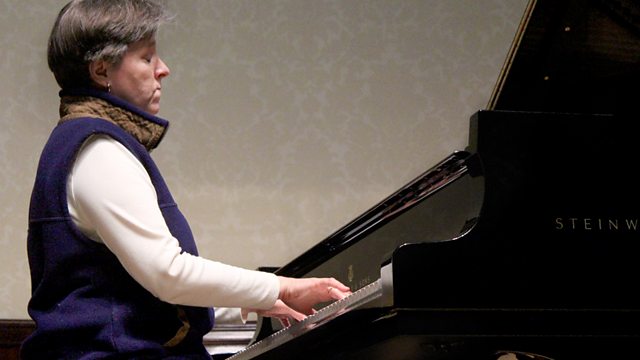 Wigmore Hall: Janina Fialkowska
From the Wigmore Hall in London, Louise Fryer presents Canadian pianist Janina Fialkowska performing an all-Chopin programme of music.
A second chance to hear a recital at London's Wigmore Hall first broadcast in April 2013, in which Canadian pianist Janina Fialkowska performs an all-Chopin programme including his Ballade No. 2 and Scherzo No. 4.
Presented by Louise Fryer.
Chopin: Polonaise in E flat minor, Op 26 No 2
Chopin: Scherzo No 4 in E major, Op 54
Chopin: Waltz in A flat major, Op 64 No 3
Chopin: Ballade No 2 in F major, Op 38
Chopin: Nocturne in E flat major, Op 55 No 2
Chopin: Mazurka in A minor, Op Posth, 'Notre Temps'
Chopin: Mazurka in C major, Op 56 No 2
Chopin: Mazurka in C minor, Op 56 No 3
Chopin: Scherzo No 1 in B minor, Op 20
Janina Fialkowska (piano).