Main content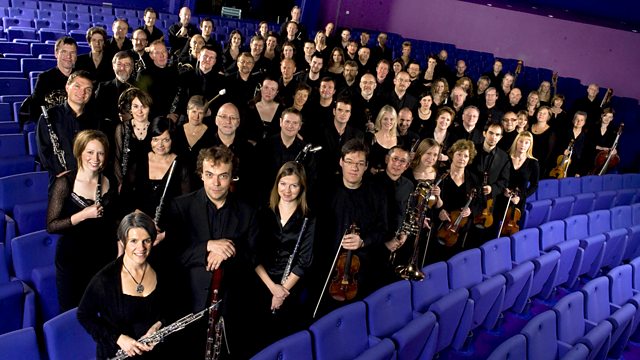 Steven Mackey, Christopher Rouse
Robert Worby presnts two orchestral works by American composers: America, a 20-minute symphony by Baltimore-based composer Christopher Rouse, and Dreamhouse, by Steven Mackey.
Robert Worby introduces a pair of orchestral works from America: a twenty minute symphony by the Baltimore-based composer Christopher Rouse, and Steven Mackey's Dreamhouse, a large-scale theatrical work for solo tenor, vocal quartet, electric guitar quartet and orchestra, with words by Mackey and Rinde Eckert.
Christopher Rouse: Symphony No.2
BBC Philharmonic
Clark Rundell (conductor)
Steven Mackey: Dreamhouse
Rinde Eckert (singer)
Synergy Vocals
Catch Electric Guitar Quartet
Jason Treuting (percussion)
BBC Philharmonic
Steven Mackey (conductor).
Stockhausen's Gruppen – What's the Big Deal?