Main content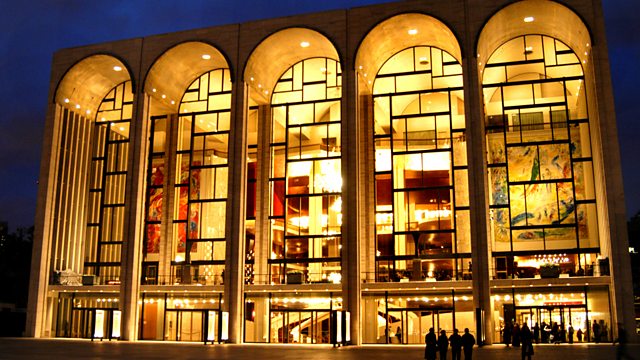 Wagner 200 - Das Rheingold
Live from the Metropolitan Opera in New York, Das Rheingold, the first instalment of Wagner's epic Ring Cycle. With Mark Delavan and Stephanie Blythe.
Wagner 200: The Metropolitan Opera begins its first installment of Wagner's epic Ring Cycle. The Nibelung dwarf Alberich curses love and steals the Rhinemaidens' gold, setting in motion a train of events which will eventually lead to the downfall of the Gods. Fabio Luisi conducts a stellar cast that includes Stephanie Blythe, Stefan Margita, Mark Delavan and Greer Grimsley. The broadcast includes a Wagner 200 Opera Guide on Das Rhinegold.
Presented by Margaret Juntwait and Ira Siff.
Wotan.....Mark Delavan (bass-baritone)
Loge.....Stefan Margita (tenor)
Fricka.....Stephanie Blythe (mezzo-soprano)
Freia.....Wendy Bryn Harmer (soprano)
Donner.....Dwayne Croft (bass-baritone)
Froh.....Richard Cox (tenor)
Erda.....Meredith Arwady (contralto)
Alberich.....Eric Owens (baritone)
Mime.....Gerhard Siegel (tenor)
Fasolt.....Franz-Josef Selig (bass-baritone)
Fafner.....Hans-Peter Konig (bass)
Woglinde.....Meredith Hansen (soprano)
Wellgunde.....Jennifer Johnson Cano (soprano)
Flosshilde.....Renee Tatum (mezzo-soprano)
Orchestra of The Metropolitan Opera, New York
Fabio Luisi, conductor.