Main content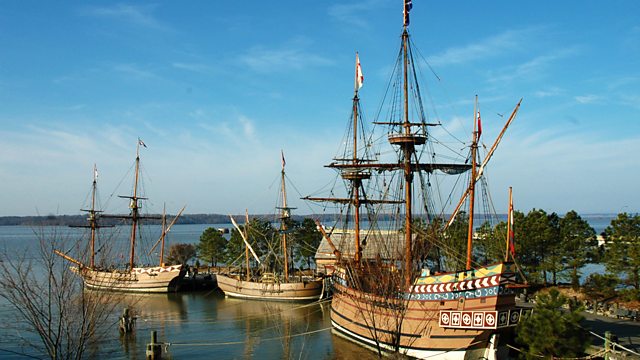 David Hendy explores the soundscape of the American colonialists - and their conflict with native American Indians.
Settlers arriving in America in the 17th century decreed the songs and sounds of native American Indians to be barbaric and wild - bloodcurdling hollering that might presage the most brutal of deaths.
Professor David Hendy of the University of Sussex explores the colonial politics of sound.
30-part series made in collaboration with the British Library Sound Archive.
Producer: Matt Thompson.
A Rockethouse production for BBC Radio 4 first broadcast in 2013.
Jamestown Settlement
The image used to illustrate this episode shows the recreation of early 17th Century English ships at
Jamestown Settlement, Virginia
(© Jamestown-Yorktown Foundation).