Main content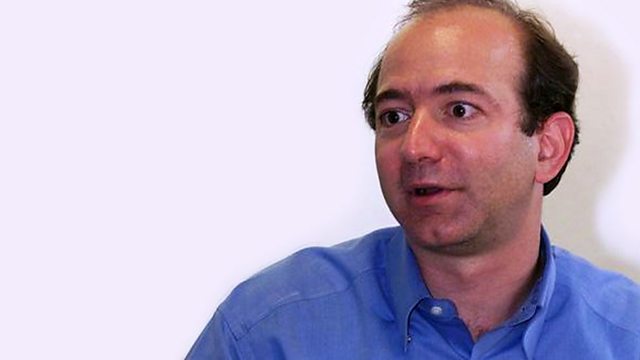 Jeff Bezos
Amazon has revolutionised the world of shopping, and now it is doing the same for computing. But its founder Jeff Bezos has ambitions that go far beyond planet Earth.
Amazon first became the world's biggest bookshop and then went on to revolutionise shopping as we know it. What began in 1994 as a small start-up in a Seattle suburb has become arguably the most significant technology company on the planet. Jeff Bezos, Amazon's founder, is now a billionaire many times over.
Bezos rarely makes public pronouncements and avoids media interviews. Those who have worked with him describe him as a hands-on manager, who plans the grand strategy as a well as the tiny details. His wealth has given him the opportunity to pursue a passion for space travel. He has been building research facilities in a remote part of Texas for a secretive space programme. But who exactly is Jeffrey Preston Bezos?
Producer: Ian Muir-Cochrane.