Main content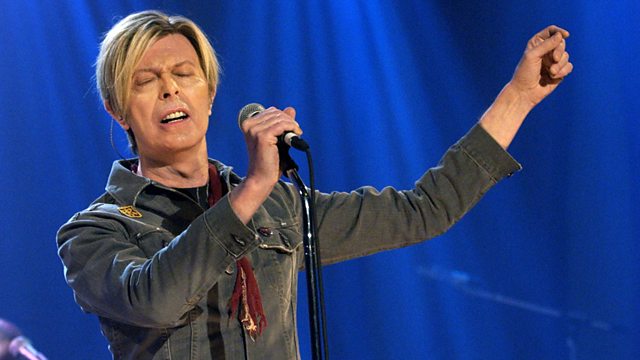 Episode 2
A look at the writers, musicians and composers who inspired David Bowie throughout his career, featuring interviews from people he worked alongside. First broadcast in 2013.
Another chance to heat Matt Everitt's programme looking at the people who inspired David Bowie to make music - the writers, musicians, composers and artists who've helped shape his work.
By exploring the the music Bowie loves and sharing insights from those with whom Bowie has worked, the programme charts the ways that Bowie's songs have evolved over the years.
With contributions from many Bowie collaborators, such as Dave Grohl, Frank Black, Nile Rogers, Neil Tennant, Tony Visconti, Rick Wakeman, Brian Eno, Moby and Billy Corgan. We also hear from musicians who cite him as a major influence, including Simon Le Bon, Johnny Marr, Martin Fry, Sinead O'Connor and Wayne Coyne.
First broadcast in 2013.
Clips