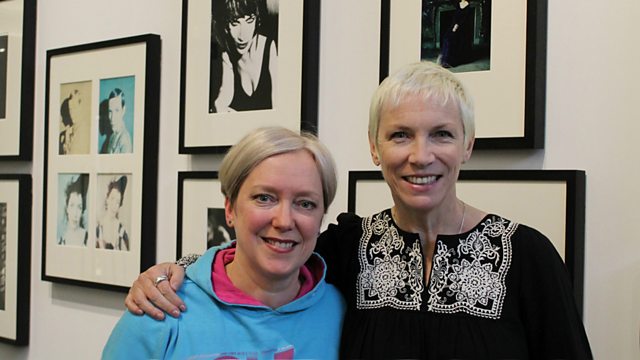 01/04/2013
Janice is at the helm for a brand new arts and music show for Scotland.
The House of Annie Lennox exhibition has just opened at the Scottish National Portrait Gallery. Janice meets the singer herself at the exhibition to talk about image, inspiration and getting to wear some fabulous frocks.
It's the Easter holidays, and venues which normally play host to rock stars are hosting sell out shows for tiny tots - why have grand-scale shows for children become such a success?
Actress Kristin Scott Thomas tells Janice about her film, In the House, a dark French comedy which blurs the line between fiction and reality.
David Hendy is the presenter and author of Noise: A Human History, a radio series and book exploring the role of sound and listening in the past 100 000 years of human history. Tod Machover is a composer who aims to create a new symphony for the city of Edinburgh, based on recordings of sounds sent to him by the city's residents. They talk to Janice about the power of the sounds we hear every day.
Last on