Main content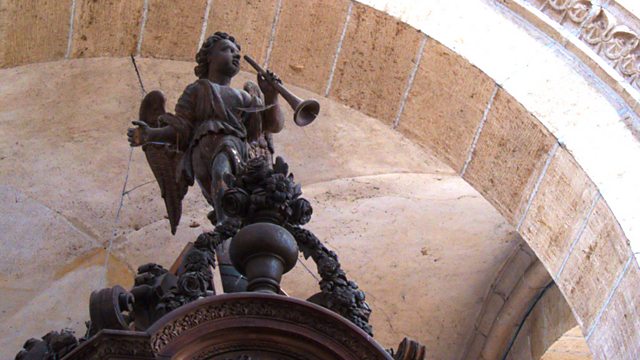 Professor David Hendy explores how medieval singers and preachers adapted to the acoustics of holy places.
Worshipers in the Middle Ages would have been struck not just by the visual spectacle of great churches and cathedrals, but also by their sound. Medieval churches in the west had very different acoustics to the low-roofed, wattle and daub homes where most of their congregation lived.
Professor David Hendy of the University of Sussex explores how preachers and singers created sounds that fitted these holy spaces beautifully, from Romanesque churches to the musical pillars of Hampi, and an extraordinary 16th century experiment in stereo in St Mark's in Venice.
30-part series made in collaboration with the British Library Sound Archive.
Producer: Matt Thompson.
A Rockethouse production for BBC Radio 4 first broadcast in 2013.
Last on
Broadcasts