Main content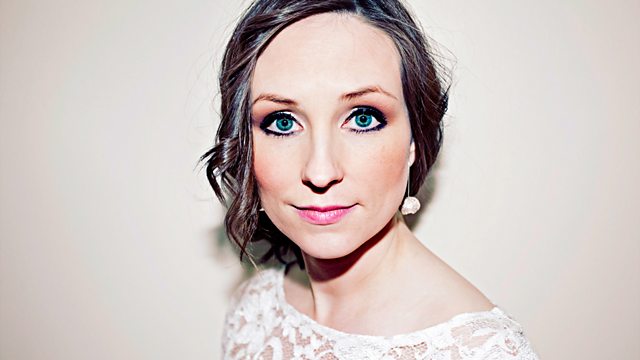 Julie Fowlis' Heritage Well
4 Extra Debut. Singer Julie Fowlis embarks on a mission to preserve her Scottish Hebrides culture through a Gaelic song archive. From April 2013.
Acclaimed Gaelic singer and multi-instrumentalist Julie Fowlis has taken the songs she learnt from her native Outer Hebrides to Hollywood.
Her music, learnt from oral tradition and archives of an almost extinct way of life, now graces the screens of hit movies such as Disneyland Pixar's Brave and entertains audiences at major international events such as the Ryder Cup.
Since a very young girl, Julie has been on a mission to celebrate and preserve her culture through its music. She now wants to encourage the next generation of Scots to do the same.
Tobar an Dulchais/Kist o Riches (well of heritage) is an ambitious project that aims to preserve and make accessible several thousand hours of Gaelic and Scots recordings from the School of Scottish Studies, BBC and the National Trust for Scotland's Canna Collection. There are already more than 30,000 songs, stories and tunes available online for anyone to hear.
Julie's role as Gaelic Artist in Residence for Tobar an Dualchais involves working with students and this immense online archive of recordings to create new songs and interpretations. Many of these students will never have heard this traditional material before so the outcome is bound to be exciting, contemporary and surprising.
As we follow the students through this process from beginning to end, Julie remembers trawling through the archives herself, searching for material for her early recordings. She takes us back to her home - the Island of North Uist - and takes a trip to the tiny Island of Scalpay to talk to one of the great experts on Gaelic song Morag MacLeod. She also hears from the BBC's former head of Gaelic Jo MacDonald and singer Eddi Reader.
Producer: Kellie While
A Smooth Operations production for BBC Radio 4.